Café culture in the UK is all around us. Every high street, shopping centre, garden centre and out of town retail village has cafés galore to choose from. When it comes to furnishing your café, there are several aspects for you to consider. The ambience of a café is as important as the quality of the products you serve.
Most importantly, café design should reflect your brand personality, whether you're a large chain or an independent. It may be tempting to copy what other cafes are doing, but by creating a look which reflects your vision and values, you will attract more customers in the long-run.
We're often asked for design inspiration from café owners who are overwhelmed by the breadth of furniture available. Your choice will include coffee tables and chairs, armchairs, tub chairs, low tables and sofas – and that's just for starters! Our long-standing experience of over thirty years definitely comes in handy and we're more than happy to show you how to mix and match design styles, fabrics, colours and materials.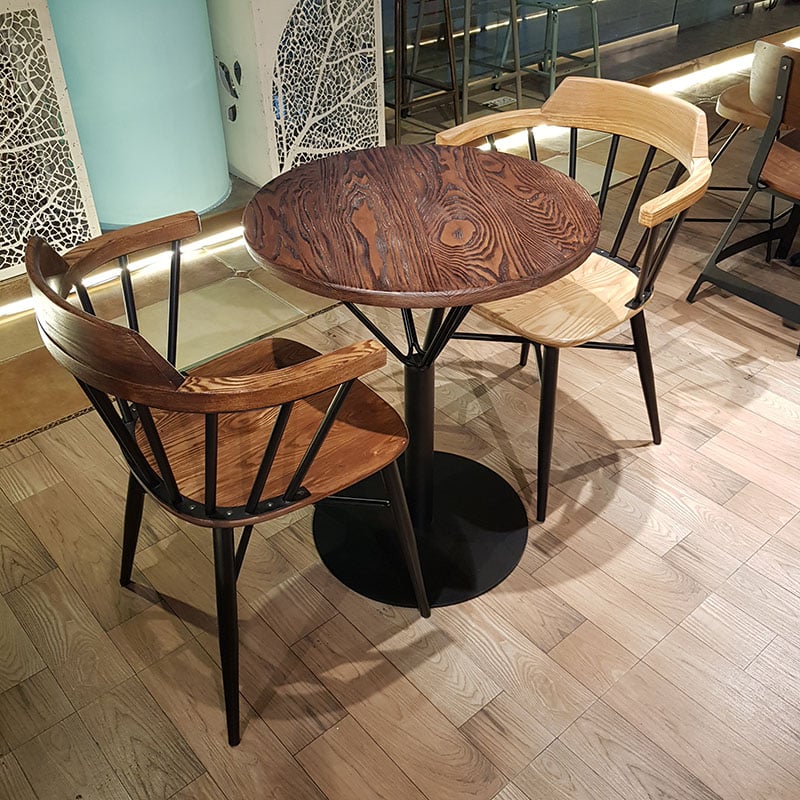 Remember that comfort and enjoyment go hand in hand, so when choosing products, always visualise the flow of the space you have available and how customers and staff will inhabit it. An awkwardly shaped table or too large a chair can completely alter the dynamics of a space.
At Rosetone, we pride ourselves in offering the finest quality furniture at competitive prices. How do we do this? Well, we're the only contract furniture supplier in the UK to buy our products raw and hand finish them at our factory, thus maintaining quality, minimising wear and tear and keeping prices down. What's more, all our products come with a 2-year warranty for your peace of mind.
Why not take a closer look at our café furniture range? You won't be disappointed.
Café furniture must be comfortable (for customers), practical (for you) and great to look at. We stock a huge range of chairs, tables and soft furnishings. Many of our products are lightweight and stackable, and we offer a variety of metal-based chairs coated with a water resistant lacquer which make them perfect for indoor and outdoor use.
Here are five of our most popular products for cafés.
Café Chairs
Welcome your customers into your café by creating a relaxing, attractive atmosphere. Our café chair ranges include metal and wooden styles such as Tolix, Norton and Hexton in lightweight, stackable designs which make opening and closing times streamlined and hassle-free.
Café Tables
 Our range of café tables caters for every design ethos from sophisticated elegance to utilitarian chic. What all our tables have in common is that they're sturdy, hardwearing and great value for money. What more could you want?
Restaurant Chairs
 Café design has evolved and it's not uncommon to see restaurant-inspired designs on our high street. If that's the look you're aiming for, we have stunning upholstered chairs, cross-back chairs and armchairs to choose from.
Stacking Chairs
The stacking chair is ideal for any café. But if you're concerned that your choice will be limited, have no fear. Our range is extensive with the practical Ashridge and Gilston chairs sitting alongside the glamorous Louis and the elegant Chiavari.
Table Tops and Legs
Mixing up your café space to create a new look couldn't be easier thanks to our interchangeable table tops and legs. Choose from different heights, styles and materials – your customers won't recognise what you've done with the place! 

Repairs And Refurbishment Service
 Café environments – and customers – are notoriously unforgiving on furniture. Within a few months, you'll probably spot some wear and tear starting to appear. That's why we offer a comprehensive repairs and refurbishment service for all customers, even for furniture that was purchased elsewhere.
And while we're restoring your furniture to its former glory, your café can remain open for business when you hire replacement furniture from Rosetone. It couldn't be simpler.
Depending on the level of wear and tear, you can choose which refurbishment option suits you:
Option 1: includes one coat of lacquer, resprayed on your furniture in a colour of your choice
Option 2: as above, but also with a light sand to prepare your furniture
Option 3: as above, but with a heavier, mechanical sand to remove flakes and uneven paint
Option 4: as above, but with an initial coat of primer, followed by two coats of lacquer and a sand in between coats
Our café furniture top five picks
Tolix chair

This steel-coated stackable chair comes in a range of rainbow colours. Ideal for cafés and restaurants, the Tolix is as hard-working as it is hard-wearing. With a robust steel coating, it can be used outdoors but looks great in indoor settings too.
Bygrave Range
 The Bygrave cross-back is a popular casual dining chair thanks to the comfort provided by the cross-back structure. We finish each chair by hand in our factory with a colourful top coat in a range of pastel shades.
Cuffley chairs
The Cuffley is one of our best-selling café chairs. The spindle back evokes memories of the seventies and the contemporary style works well with current Scandinavian trends. Available in several colours, they're sure to make a style statement.
Hexton chairs
Enjoy the eye-catching combination of a natural wood seat/back with a black or white metal frame when you opt for the Hexton chairs. Comfort and style in one package – and of course, they're stackable and super-durable.
Gilston Chair
Dating back to 1859 and inspired by Michael Thonet's iconic design, our colourful aluminium Gilston chairs are a match made in heaven for cafés and bistro-inspired dining. Hardwearing aluminium makes them ideal for outside use.
Choosing Your Chair Fabric
Many of our café ranges are in metal finishes, however for furniture which is upholstered, we stock a wide range of fabrics in different colours. If a chair is listed with a fabric option, these are part of our standard fabric range.
If you have a different fabric or colourway in mind, you can upgrade to one of our bespoke fabrics, for an additional cost.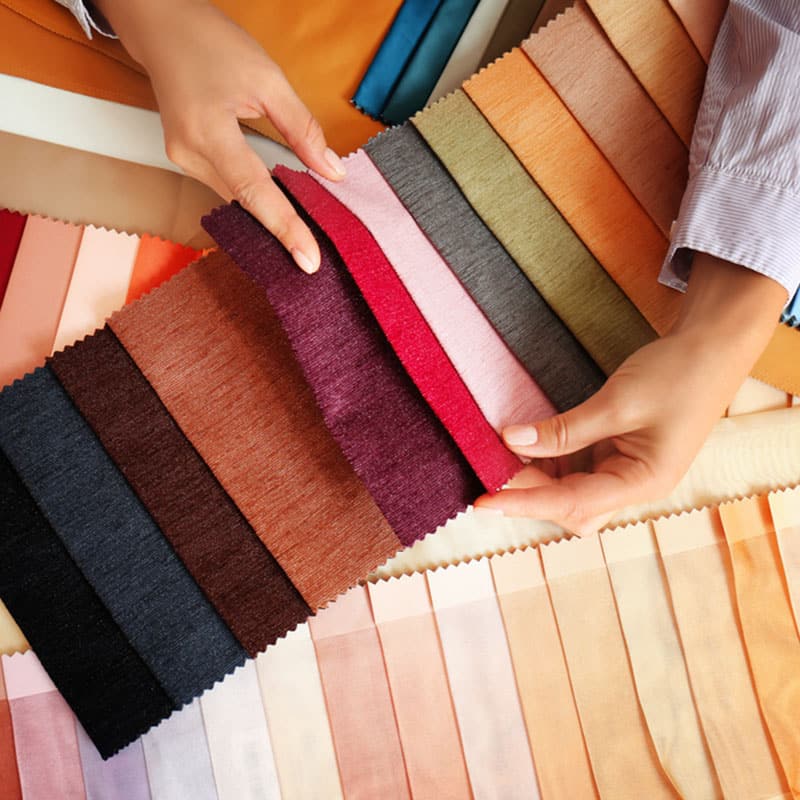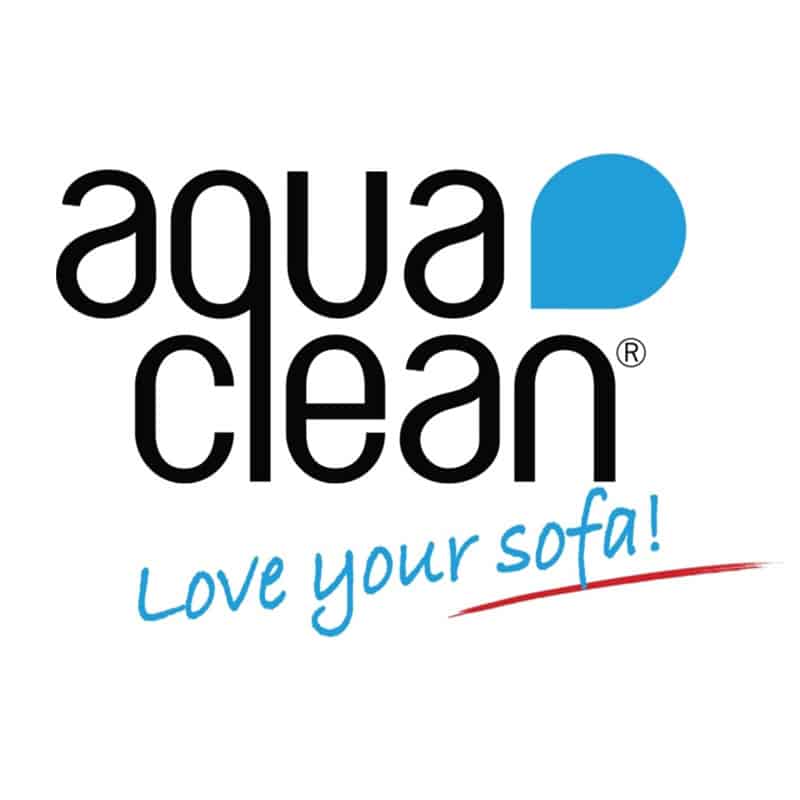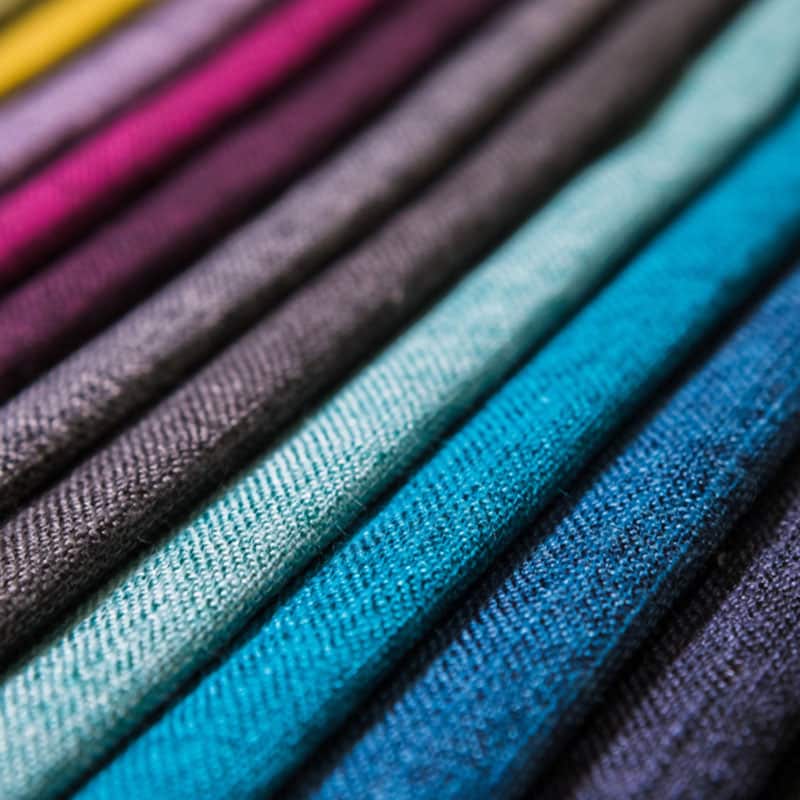 Metal chairs are a popular choice for cafés and it's easy to see why. Less susceptible to knocks and scrapes, they weather wear and tear better than other materials. Our metal chairs are available in stainless steel or aluminium finishes.
However, adding a few wooden chairs into the mix is a great way to create a contemporary look and our chairs are hand-finished by us to ensure they're as hard-wearing as possible. You can choose from 12 standard colours which are included in the prices you see on the website, or from our bespoke colour-matching service (prices available upon request).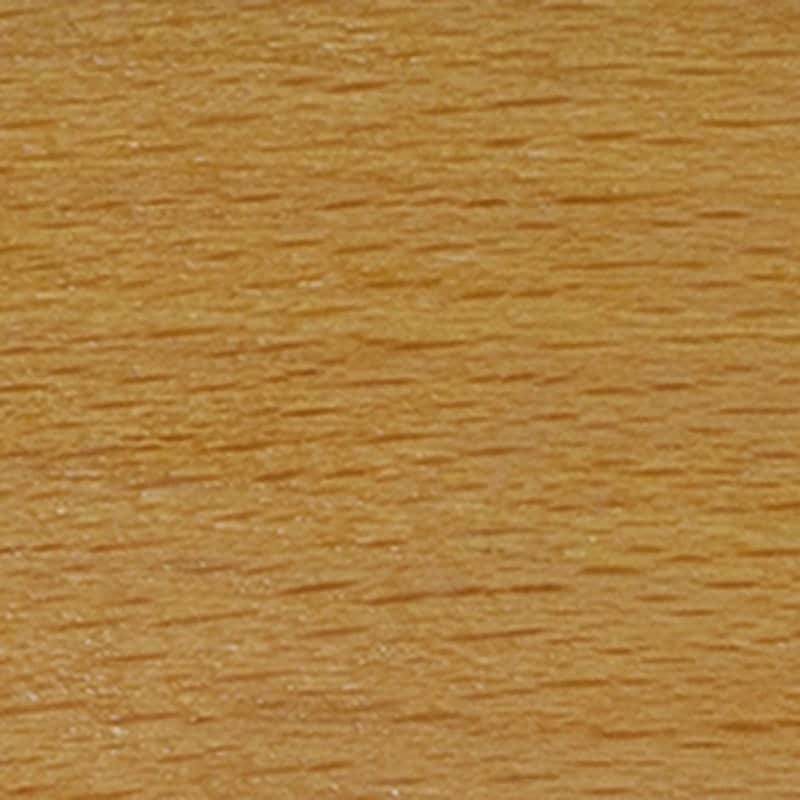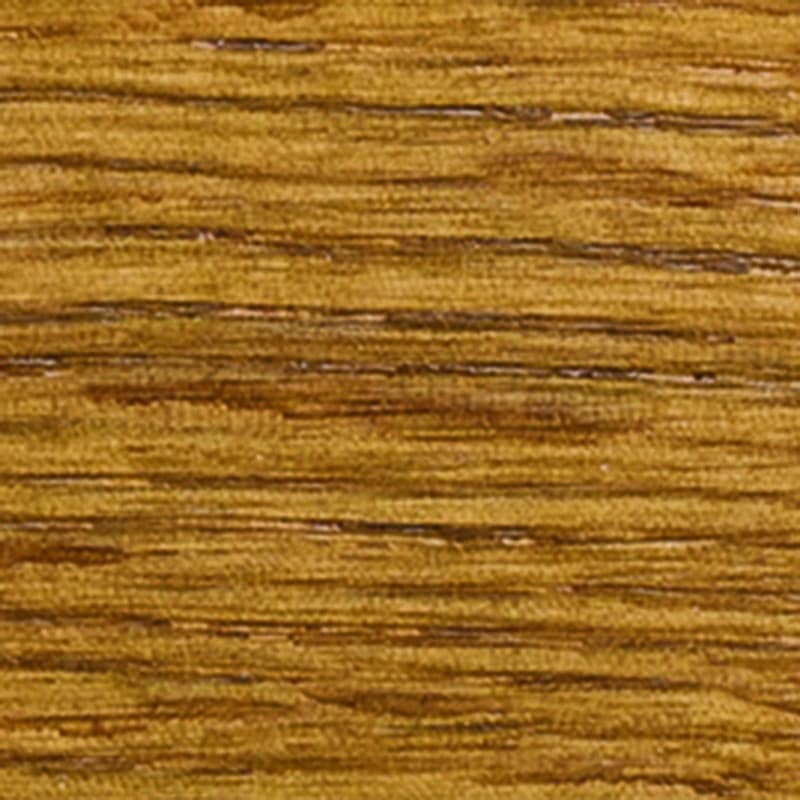 Hiring furniture is a great back-up option if you need more stock temporarily or your own furniture is being refurbished. Our prices are always competitive and the hiring process is stress-free – simply tell us what you need and we'll deliver it ASAP.
If you've seen something you like, you can order via our website or by calling our friendly sales team. For large items, you are welcome to collect from our depot in Bedfordshire. If that's not convenient, we can provide a quote for delivery when you place your order. All delivery prices are calculated based on your postcode. We deliver to all parts of the UK and Europe.
Our Rosetone fleet of delivery vehicles will drop off your order at your door (ground floor). For locations which are trickier to access (e.g. upper floors or long driveways), please let us have the details when you order and we'll make arrangements if possible.
For some items (excluding bespoke orders) we can arrange for a same-day delivery. Just ask when you order and we'll do our best.
If you have any other queries, please visit our FAQs page.
Happy customers mean happy café owners
Creating a relaxing environment for your customers so that they can switch off and socialise with friends is as important as serving delicious food and drink. That's why choosing the right furniture is so important.
We are happy to help you make the right decisions with our design expertise and years of providing great customer service. Please contact us to find out more. You can get in touch via email, phone or by filling in our contact form.