Versatility to Complement Any Venue Theme
No matter the theme of your venue, our Cross Back Chairs effortlessly blend in, adding a touch of refined elegance to any setting. If your venue exudes rustic charm, these chairs enhance the natural ambiance with their organic lines and warm wood tones. For modern venues, the clean and sleek design of the Cross Back Chairs elevates the contemporary atmosphere. Even in classic or vintage-inspired venues, these chairs seamlessly harmonise with traditional aesthetics, leaving a lasting impression on your guests.
Elegance and Functionality in Perfect Harmony
While our Cross Back Chairs captivate with their graceful appearance, they are more than just beautiful pieces. Each chair is thoughtfully designed to offer a harmonious balance of elegance and functionality. The solid wood construction ensures their sturdiness, making them ideal for both indoor and outdoor events. The gently contoured seat provides a comfortable seating experience, allowing your guests to enjoy every moment of your event without distraction.
Welcome to our exclusive collection of Cross Back Chairs
Timeless elegance for weddings, events, and special gatherings. If you're looking to create an atmosphere that captivates your guests and leaves a lasting impression, our Cross Back Chairs are the perfect choice. Discover why these chairs are an investment that will elevate your venue to new heights of allure and style.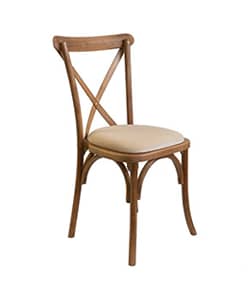 DIANA CROSSBACK CHAIR
FOR SALE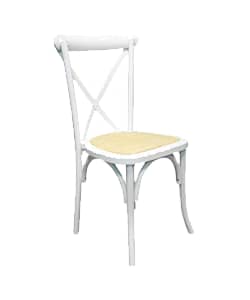 MARIA CROSSBACK CHAIR
FOR SALE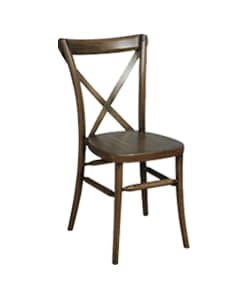 DELUXE EU CROSSBACK
CHAIR FOR SALE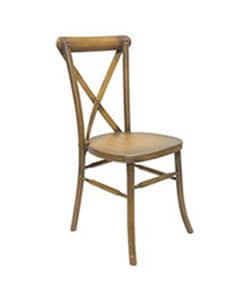 LISA CROSSBACK ANTIQUE
WASH CHAIR FOR SALE
Customise for a Personal Touch

We understand that each venue has its own unique identity. That's why our Cross Back Chairs come with customisable options, allowing you to tailor the chairs to suit your venue's style and branding. Choose from a selection of exquisite finishes and cushion fabrics to create a seating arrangement that truly reflects your vision.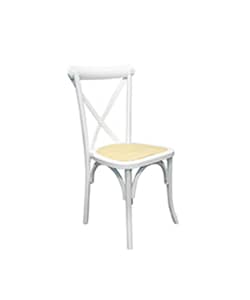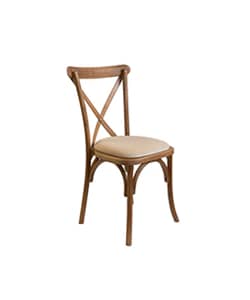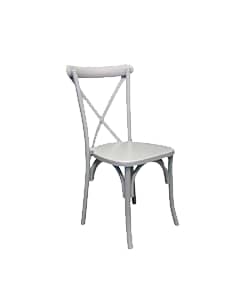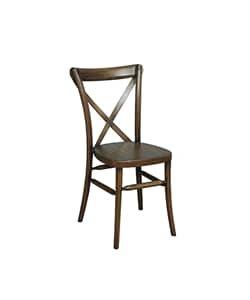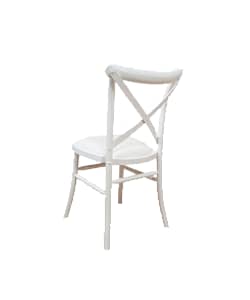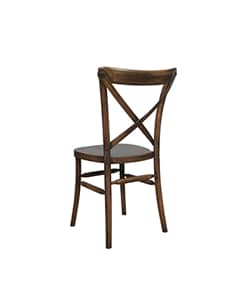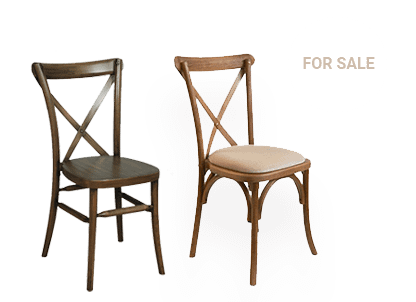 Contact Us
To receive a quote to purchase our Cross Back Chairs, please fill out the form below. We're excited to help you create unforgettable memories with our timeless and elegant chairs. Rest assured, you will receive your quote within 12 hours.