It's natural that you want only the best for your clients on their dream day. Whether you're the wedding planner, wedding venue organiser, caterer or florist, Rosetone is your one stop shop for the highest quality products. We're by your side every step of the way, helping you to make the right decisions for your clients and your business.
For over 30 years, we've been helping wedding industry suppliers create dream weddings. With hundreds of high-quality items in our wedding furniture and accessories ranges, we're confident that you'll find exactly what you're looking for when you shop with us, at a price that's right.
Not only can you hire or buy from our extensive collection, we also offer a repair and refurbishment service to ensure your stock is always in tip-top condition. You can mix and match, hiring items which your clients don't request on a regular basis and purchasing those which they do.
We don't just focus on getting the big things right. Every detail, down to lead times and delivery slots, has been primed to perfection. And we make sure we're always one step ahead of new trends and innovation in the sector so we can pass our knowledge on to you. We're familiar with the challenges you face when planning or co-ordinating a wedding, so we aim to make our service hassle-free and enjoyable.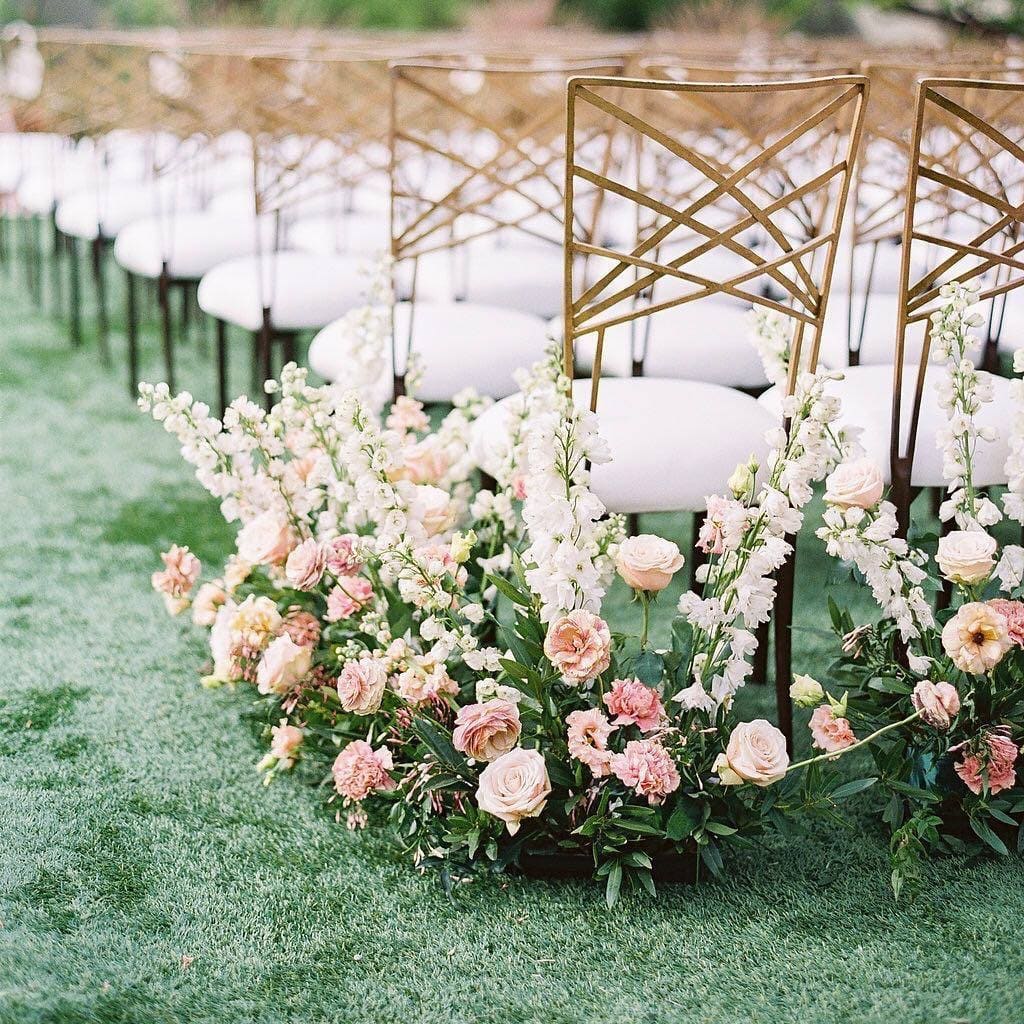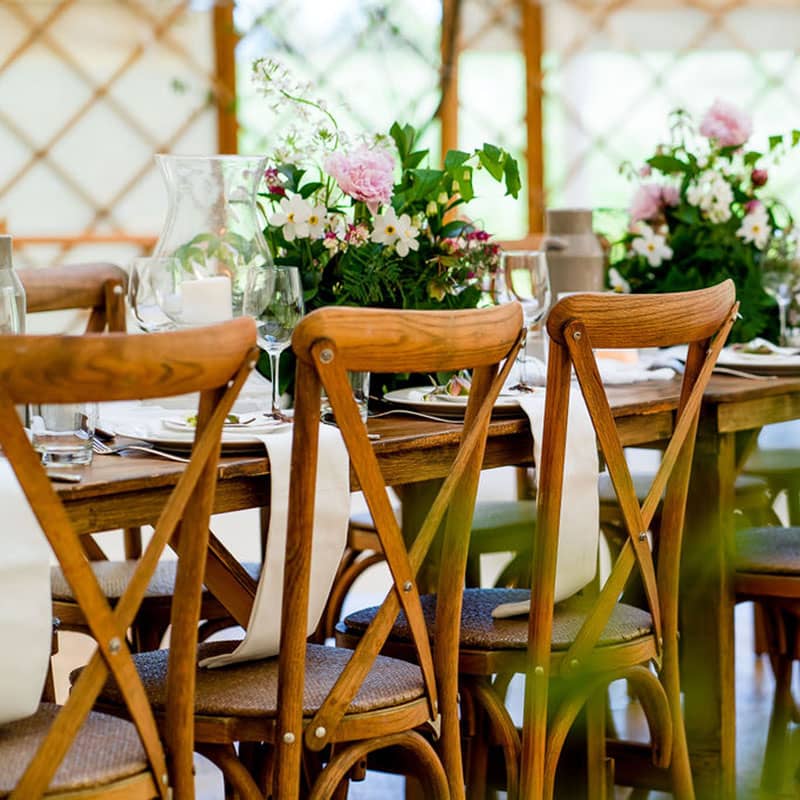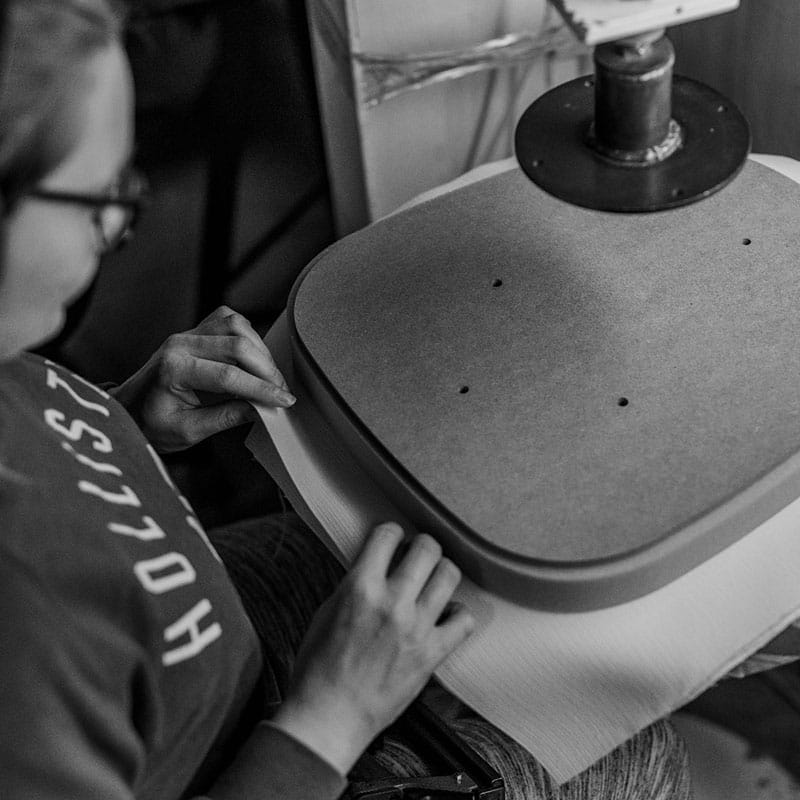 Hiring wedding chairs and other wedding furniture is a great way to manage your clients' budgets and tastes without compromising on quality or style. It's also highly practical and provides access to more items than it would be economical to buy.
Our extensive range includes wedding chairs, linens, catering equipment, tables, children's items and garden furniture, all selected to satisfy the most demanding brides and grooms. With each client, comes the request for a new theme or colour scheme and the pressure is on you to create the perfect look.
The beauty of working with us is that we're by your side every step of the way, ensuring that the hiring process runs smoothly from start to finish. From ordering to delivery, we've finetuned over processes over the last 30 years and we're confident you won't find a more reliable supplier.
And, while we're known for our expertise in helping to create beautiful weddings, it goes without saying that many items are suitable for other events which you may be involved in planning. If you spot something on our hire page that's suitable, just get in touch and we'll be happy to help.
When you hire wedding chairs and other wedding furniture, please bear in mind that they will have been used by other customers prior to your event. Over the decades, the name Rosetone has become synonymous with quality, so we guarantee that all our stock is regularly refurbished and is resprayed at least once a season. If you're concerned that a client may not be happy with this arrangement, you may want to take advantage of our premium hire service (GC – link to premium hire page). We've created a three-tier system giving you the flexibility to choose a service that doesn't bust your budget:
Premium seat pad hire: all seat pads are fully refurbished and in mint condition prior to delivery
Premium chair hire: we respray your chairs prior to your event, removing any scratches or blemishes
Premium chair and seat pad hire: the deluxe options with both chair and seat pad treated to a refresh, respray and refurbish.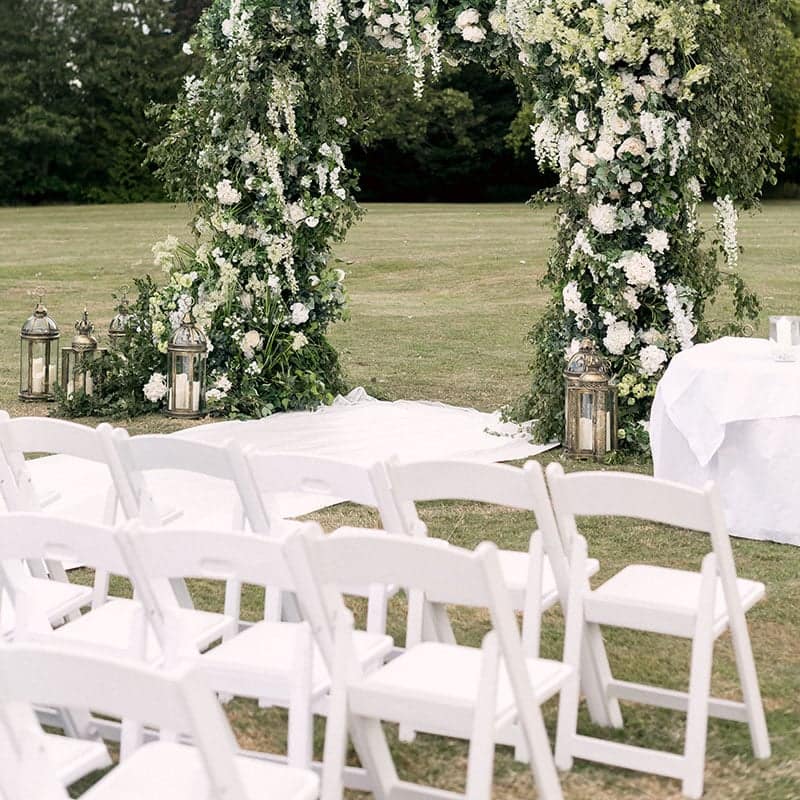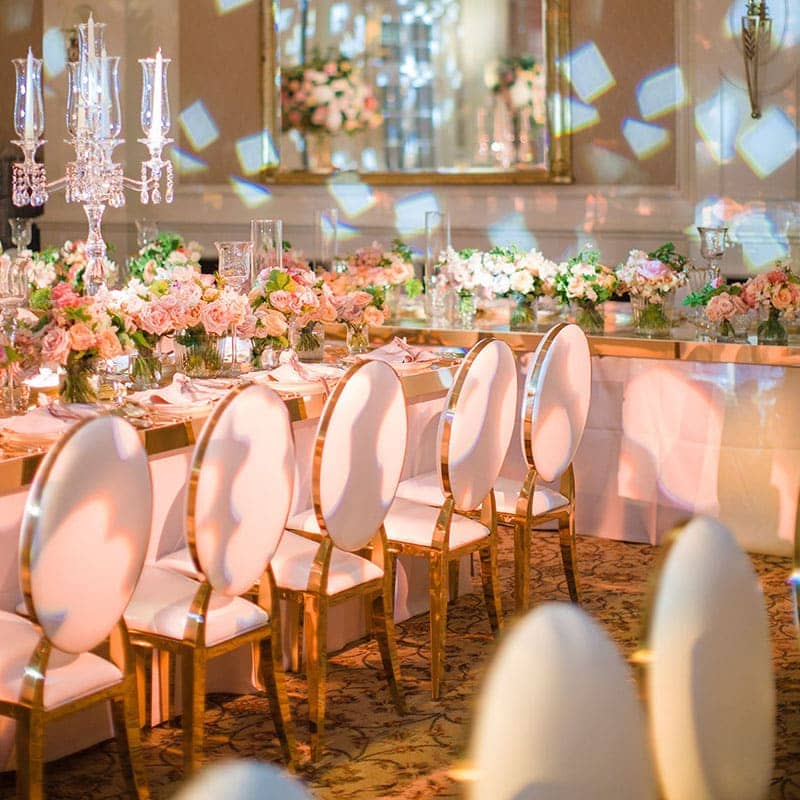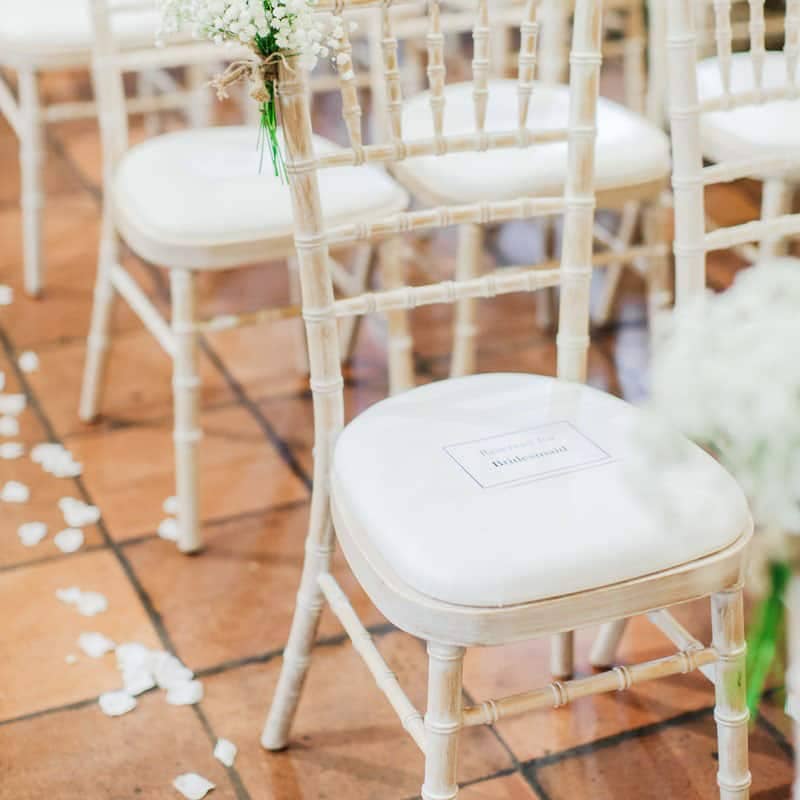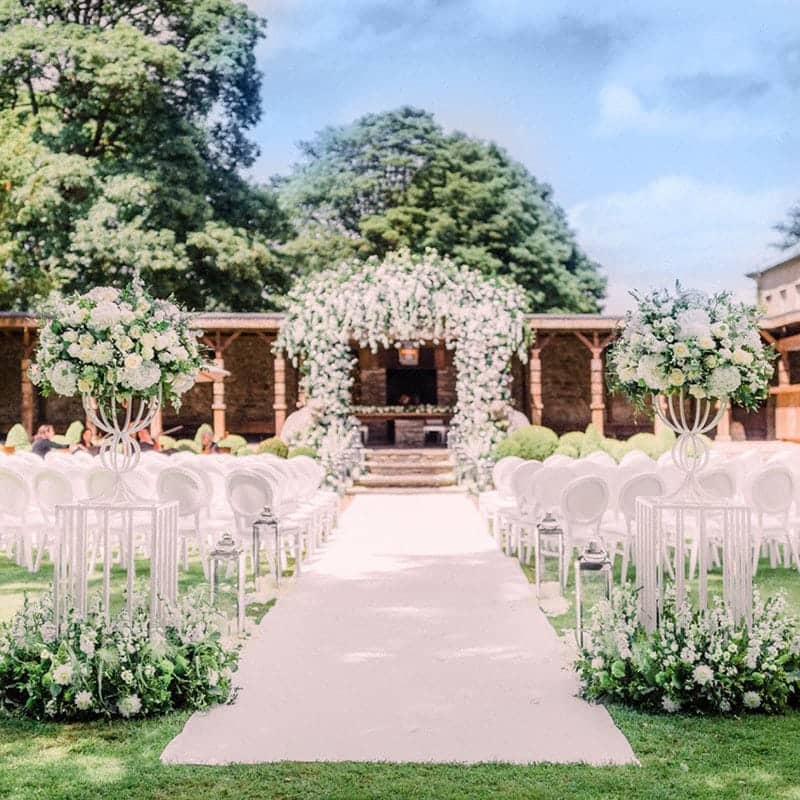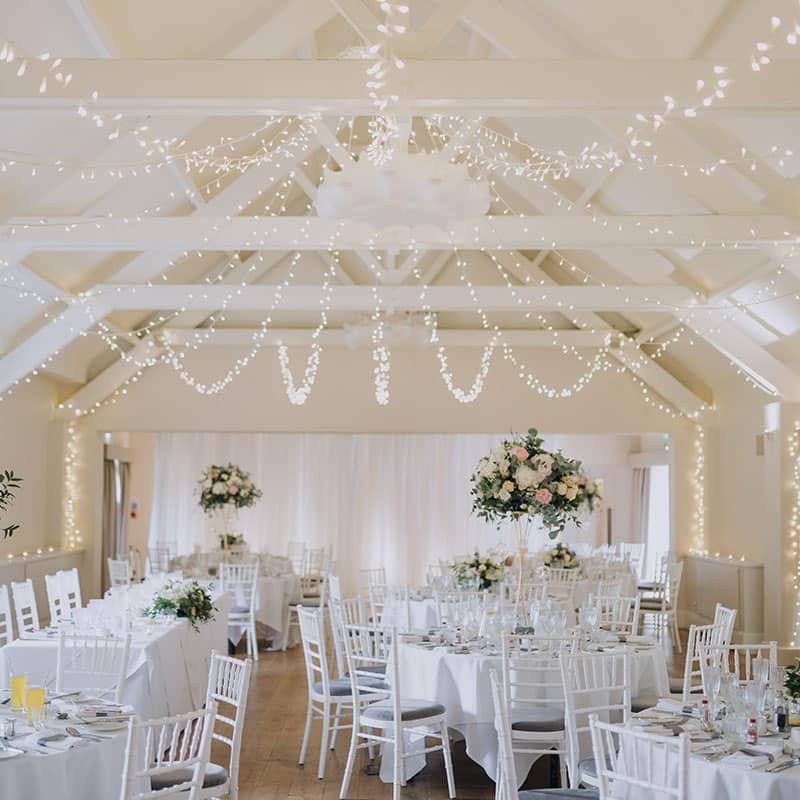 Hiring wedding furniture isn't the right choice for every business. If that includes you, you'll be pleased to know that you can buy wedding chairs and other items from Rosetone at competitive prices. We buy all our furniture in raw material form which means we can run comprehensive quality checks before we spray and upholster in our Bedfordshire factory. What's more, all our furniture is sold with a two-year guarantee. We don't restrict you to a minimum order quantity either, so if you want one chair or one hundred chairs, we can help.
In addition to wedding chairs, we also sell tables, linen and wedding accessories for you to use throughout the year at your weddings and other events. With our price match promise, you can rest assured that you'll never pay more than you need to.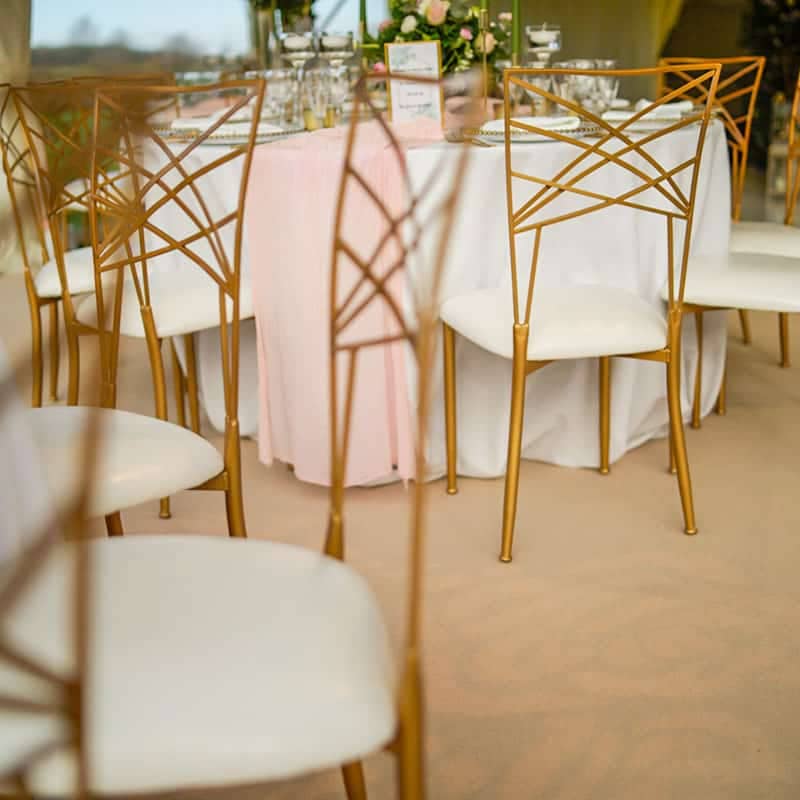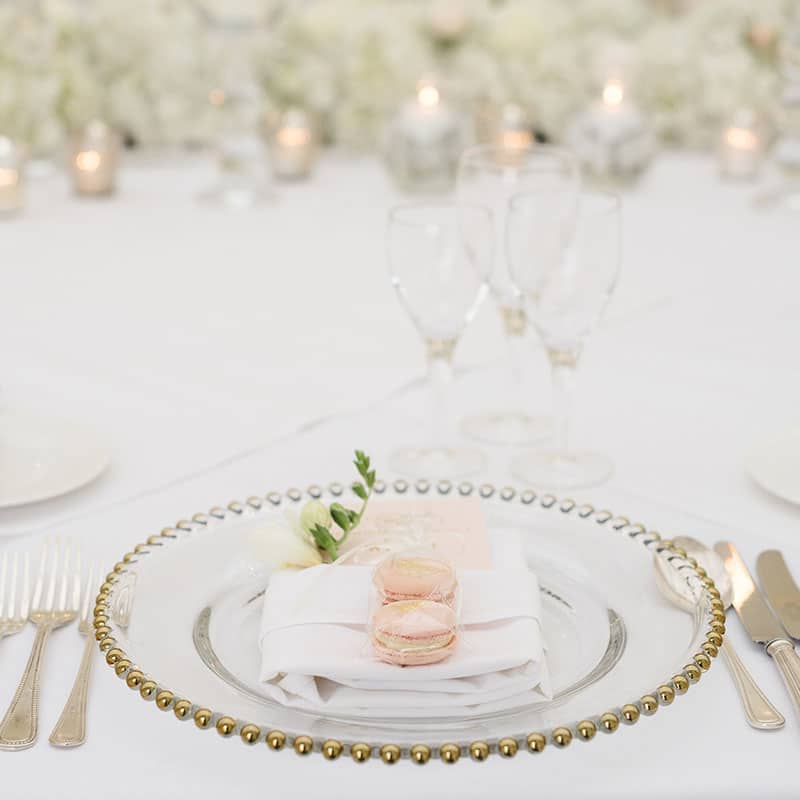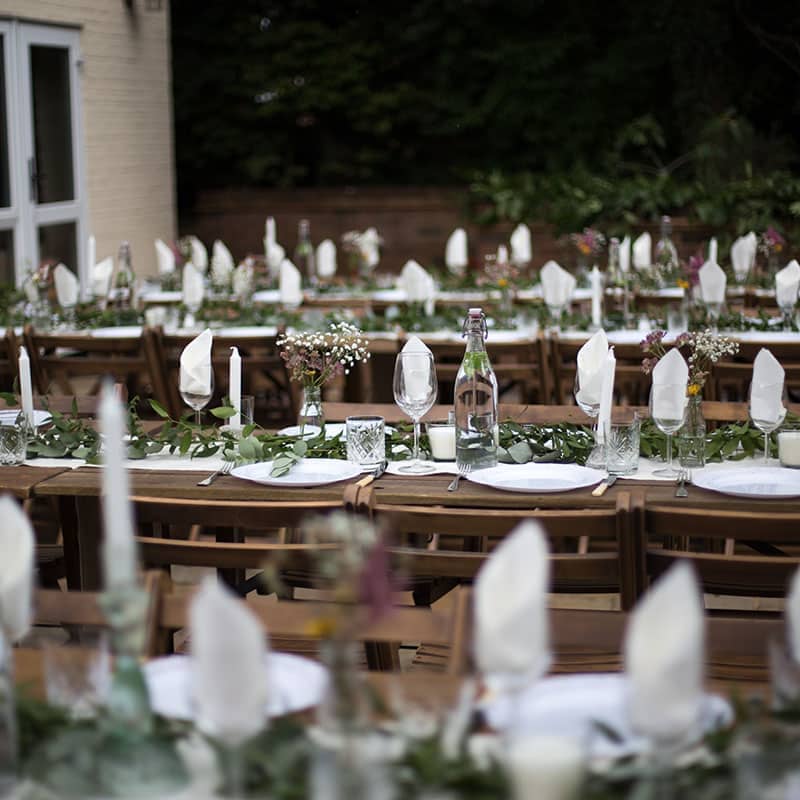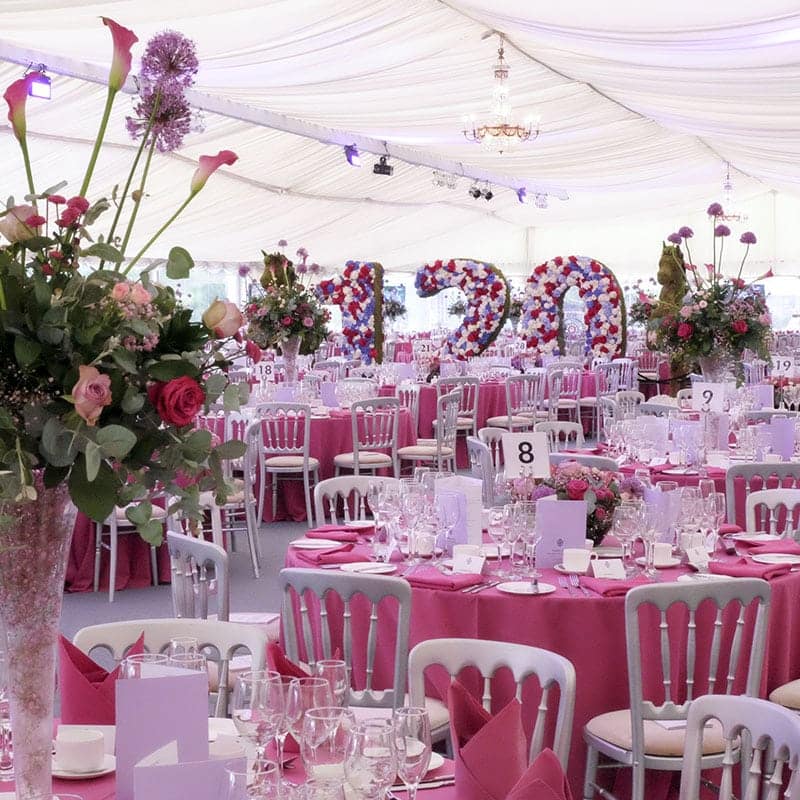 Repairs and Refurbishment Service
Bumps and blemishes are inevitable which is why we offer a repairs service (GC – link to repairs page). If your wedding chairs are tired and in need of some TLC, look no further. We offer four service levels so you can choose the treatment option that's most appropriate.
Option 1: respray with one coat of lacquer in a colour of your choice (we suggest you sand and prepare your chairs in advance)
Option 2: light sand, respray with one coat of lacquer in a colour of your choice
Option 3: mechanical heavy sand including removal of paint flakes, respray with one coat of lacquer in a colour of your choice
Option 4: as option 3, but with an upgrade to include a coat of primer followed by a respray with two coats of lacquer and sanding in between coats
Option 3 is our most popular service and is highly recommended if your chairs are subject to regular use throughout the season.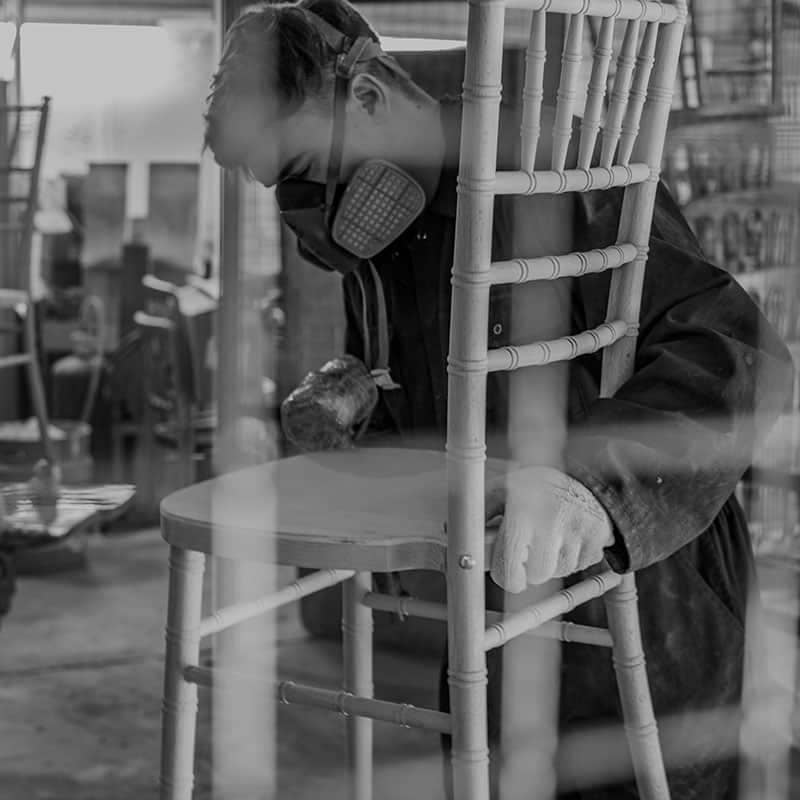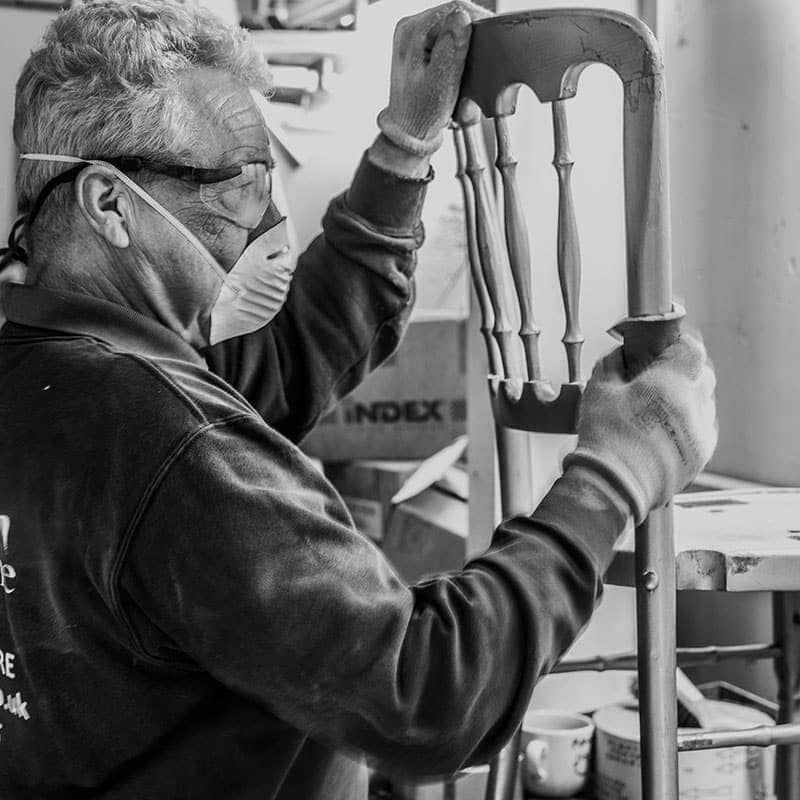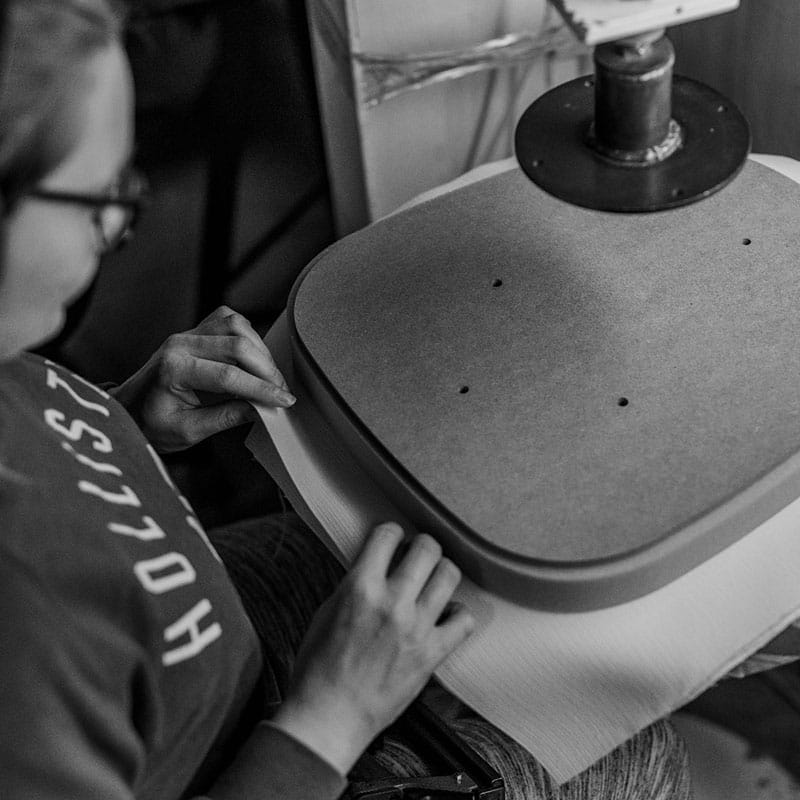 Our furniture styles are designed to accommodate every taste and every budget. We're sure that even the most particular of your clients will fall in love with something from one of our ranges. From classic elegance to sumptuous luxury to relaxed chic, everyone is taken care of.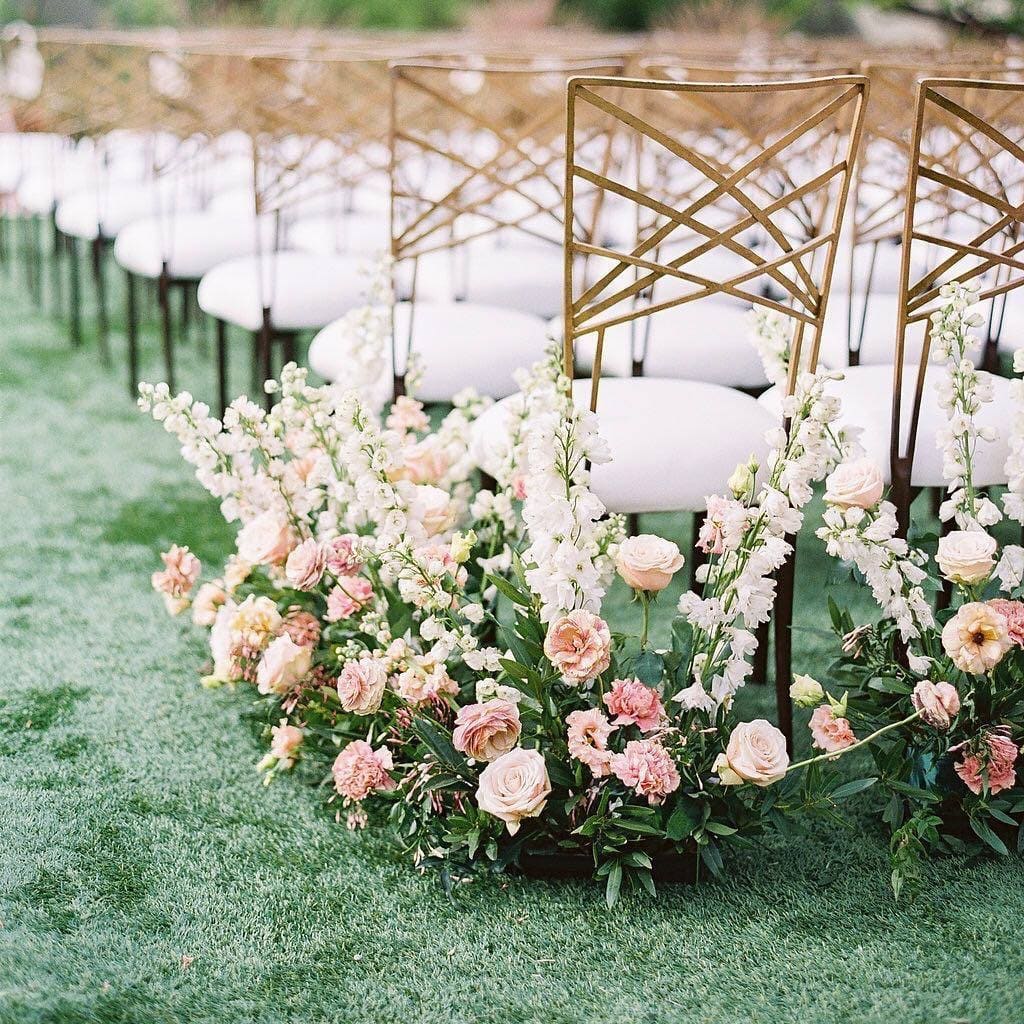 Wedding Chairs
With its elegant lines, the classic Chiavari chair is one of the most popular choices for weddings and complements any venue. If your clients want to up the ante and inject a shot of luxury into proceedings, we have three chairs in our luxury range to consider: the Dior, the Louis and the Malone. And for more informal gatherings or summer weddings held outside, our rustic furniture and wooden ranges are ideal.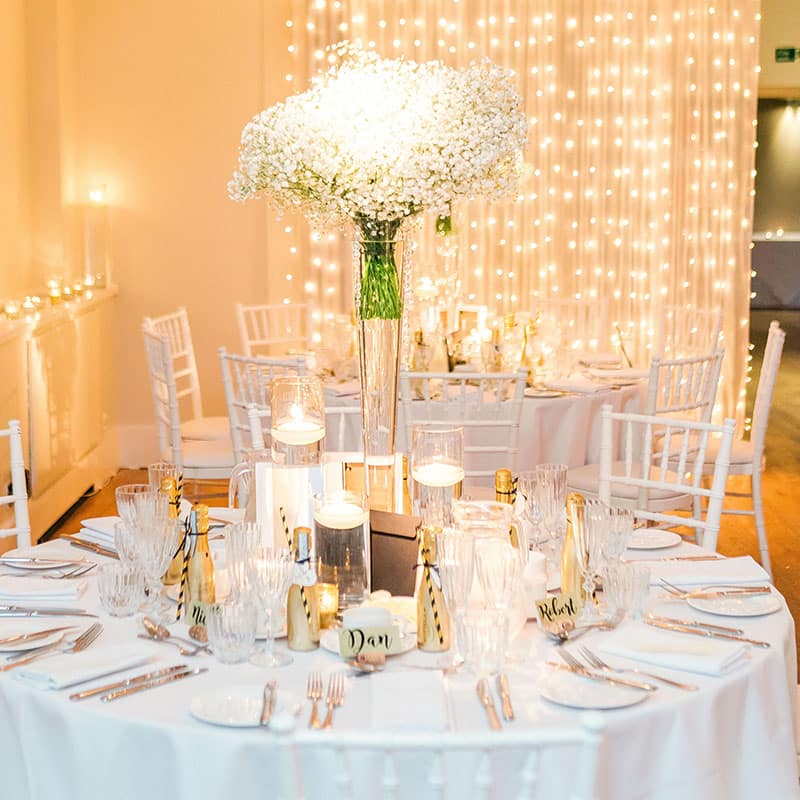 Wedding Tables
We stock almost every size and shape of table (we're not joking when we say Rosetone is your one stop shop). Our round folding table is perfect for most room layouts and comes in five sizes, suitable for weddings large and small. Our trestle tables come in handy as top tables, gift tables and wedding cake tables; again, they are available in different sizes.
If you're dressing a venue with a reception or bar area, our poseur tables and covers are perfect for guests socialising before and after the wedding breakfast. And, to partner our chairs, we also provide tables in rustic and wooden options. Finally, our children's tables guarantee a warm welcome for smaller guests!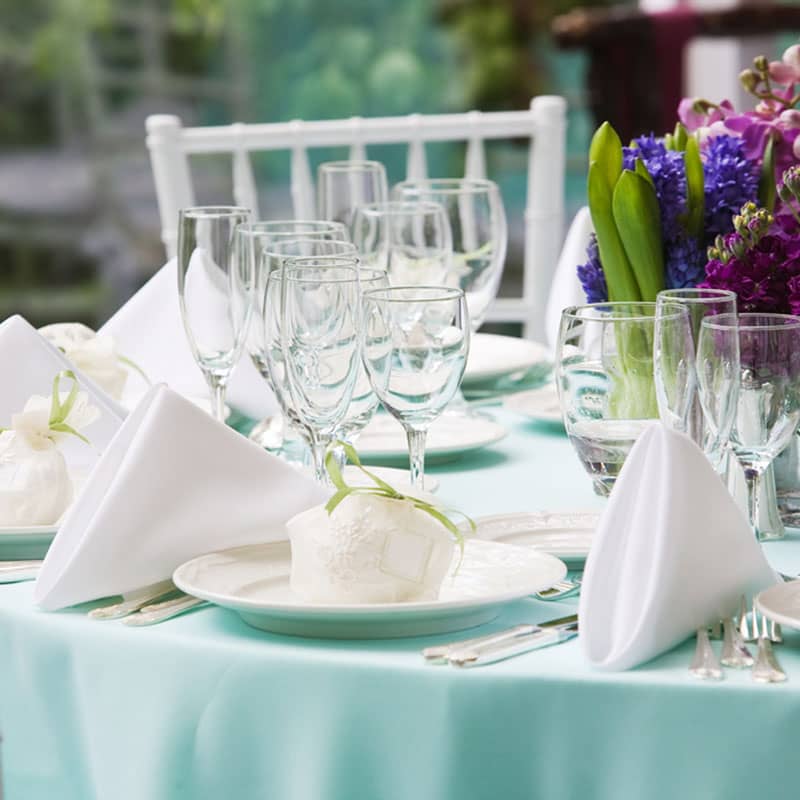 Wedding Table Linen
No wedding is complete without the luxury of crisp white linen adorning the table. You can hire or buy selected items from our linens range, including napkins, tablecloths in a range of sizes, chair covers and chair bows.
You may be in discussions with your clients about themes and colour schemes and we believe that the seat pad or chair cover is the key to tying everything together. Our chair fabric choices are simple to understand. When you hire chairs, you can choose seat pads in one of 14 different colours, included in the cost of the hire chair. To order free fabric swatches, please contact us by phone, email or by completing our contact form.
If these colours don't quite hit the mark, we offer a bespoke colour matching service or you can choose from our Pimlico range of fabrics (both for a small additional cost). Please get in touch to find out more and to order free samples.
If a product is supplied with a white seat pad, this will be in a leather finish, not fabric, to avoid excessive marks and stains.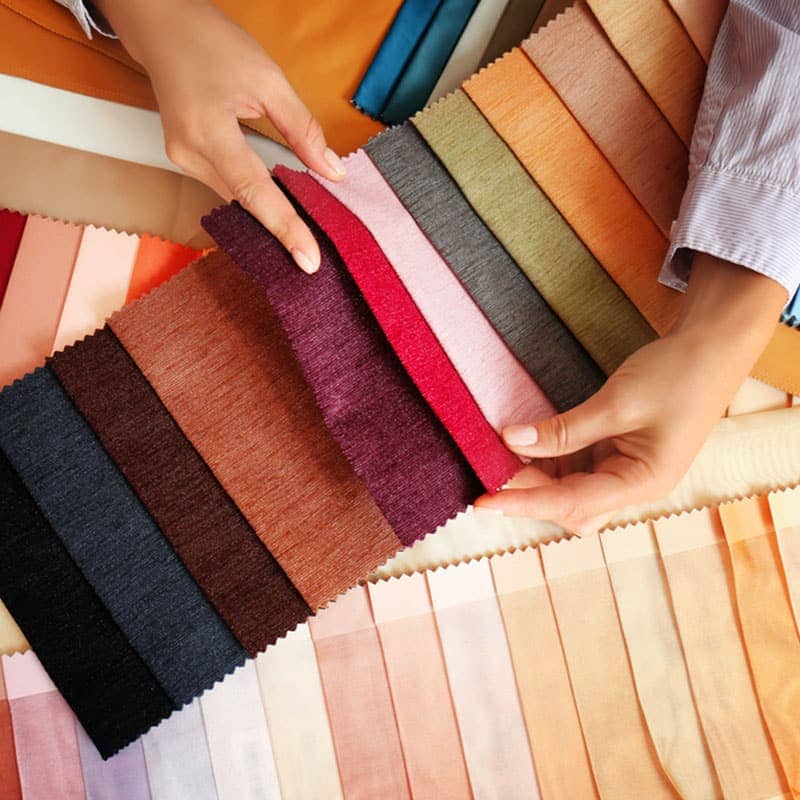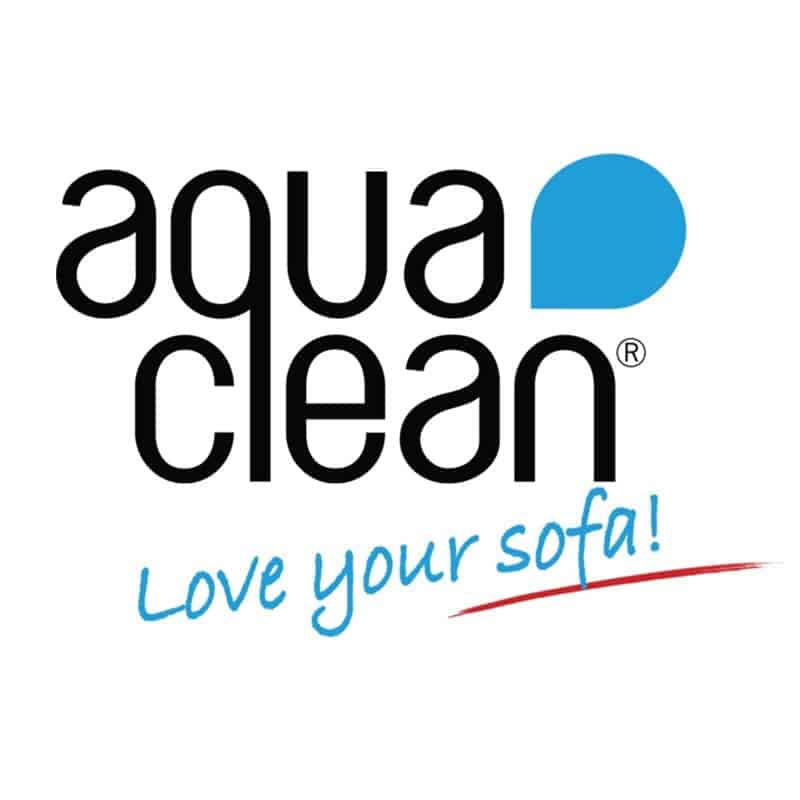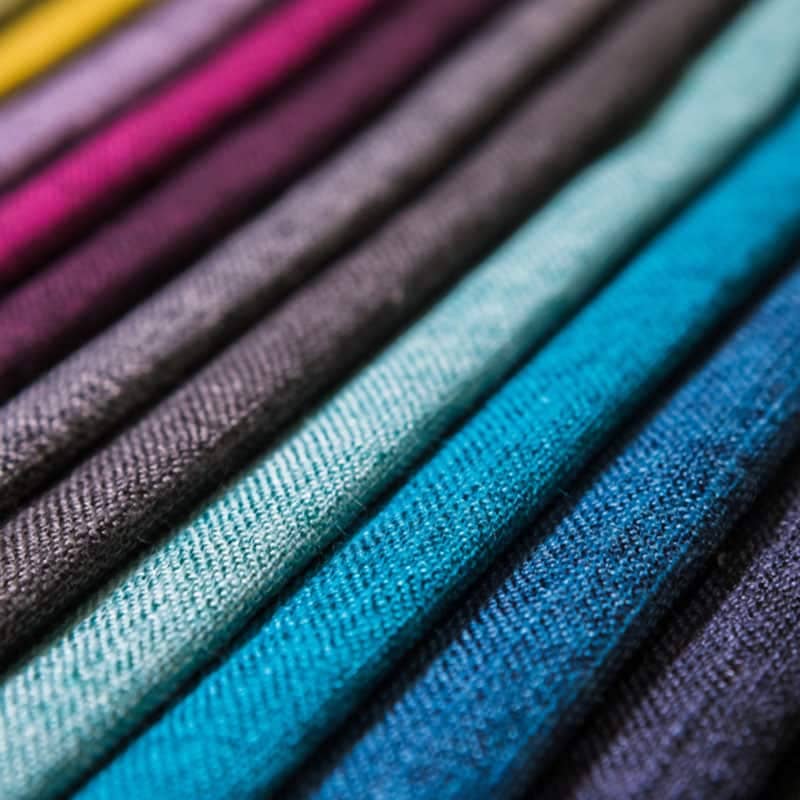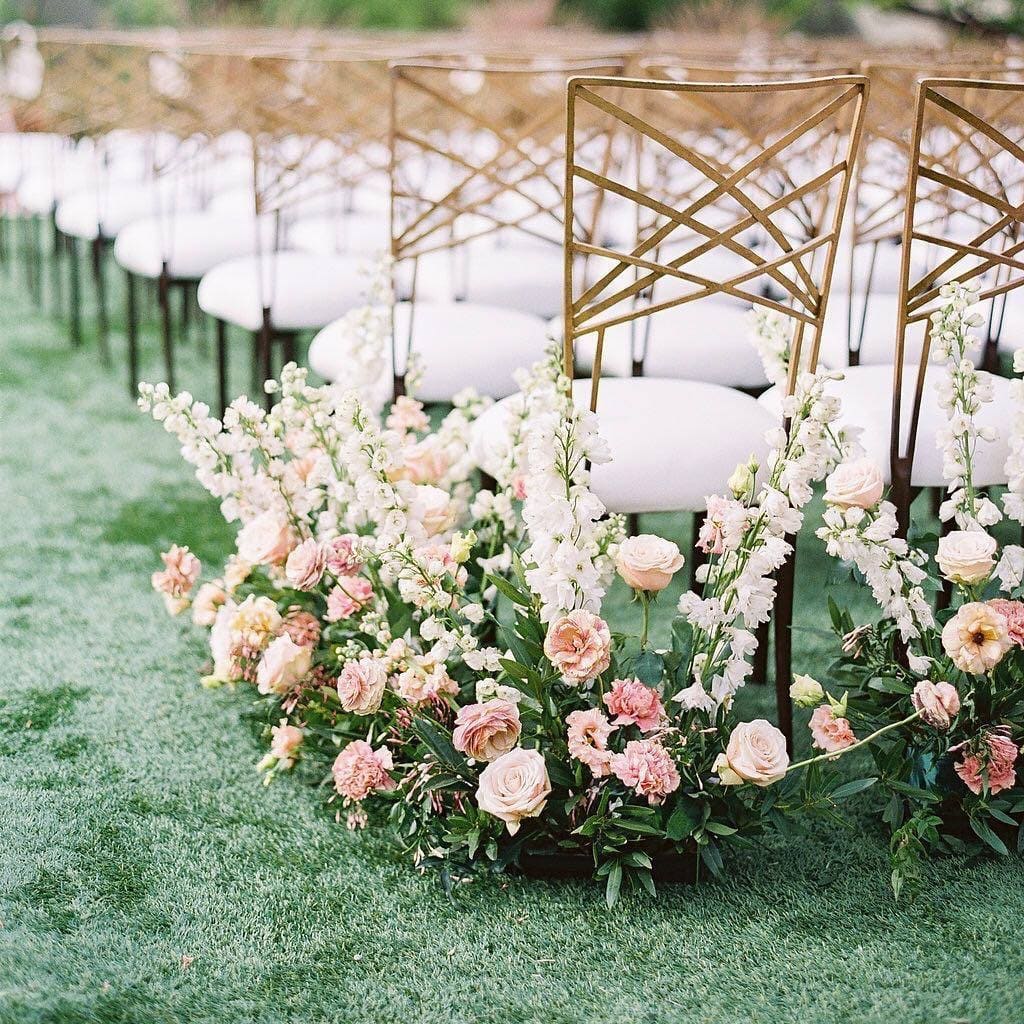 When Hiring
To make wedding planning as stress-free as possible, we keep our delivery options simple. Delivery costs are based on the delivery postcode – we usually calculate this when you order so there are no nasty surprises. We deliver across the UK and to mainland Europe in our own vehicles to the ground floor of your venue. If you require delivery to upper floors, we can discuss this at the time of booking. Set up and set down services are not included in the delivery cost but we can provide a quote for you. We can even provide advice on seating plan arrangements.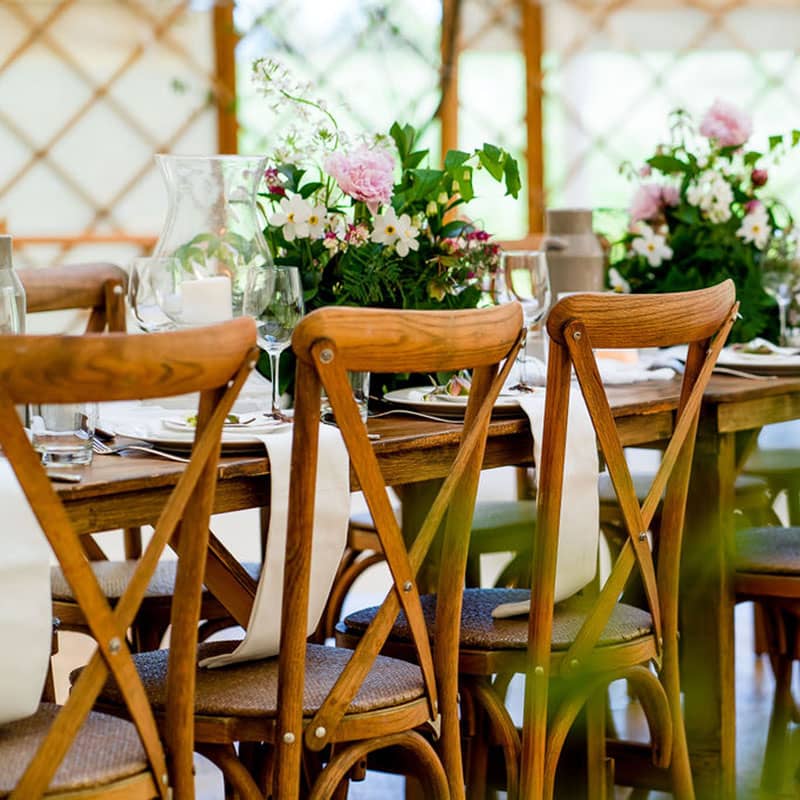 When Buying
Our delivery policy for sales is similar to hired products. Delivery is calculated at the time of your order based on postcode and we can deliver across the UK and to Europe. Some products are available for same day dispatch; however, we can't always guarantee availability and this service is not available for bespoke orders. Please be aware that our delivery costs are based on dropping off at ground level but we can provide a quote for delivering to other locations. Please get in touch for more information.
Small items to residential addresses are mailed via a delivery company, while larger items are delivered in one of our own vehicles. However, in some cases we will use a delivery company (who will deliver on pallets to your loading bay/area and then take the pallets into the venue via a pump truck).