Whether it's a garden party, summer wedding or outdoor corporate event, you're going to need high-quality, hard-wearing furniture that also looks great.
We've got over 30 years' experience in the contract furniture industry and our range of outdoor furniture has something for everyone. Chairs, tables, benches and furniture sets are all available in a range of wood and metal finishes.
And if you've previously struggled with less than professional suppliers, don't worry. We take customer service seriously so late deliveries and lack of communication will soon be a thing of the past.
You can hire or buy from us and with our super competitive prices, we're confident you'll love what you see.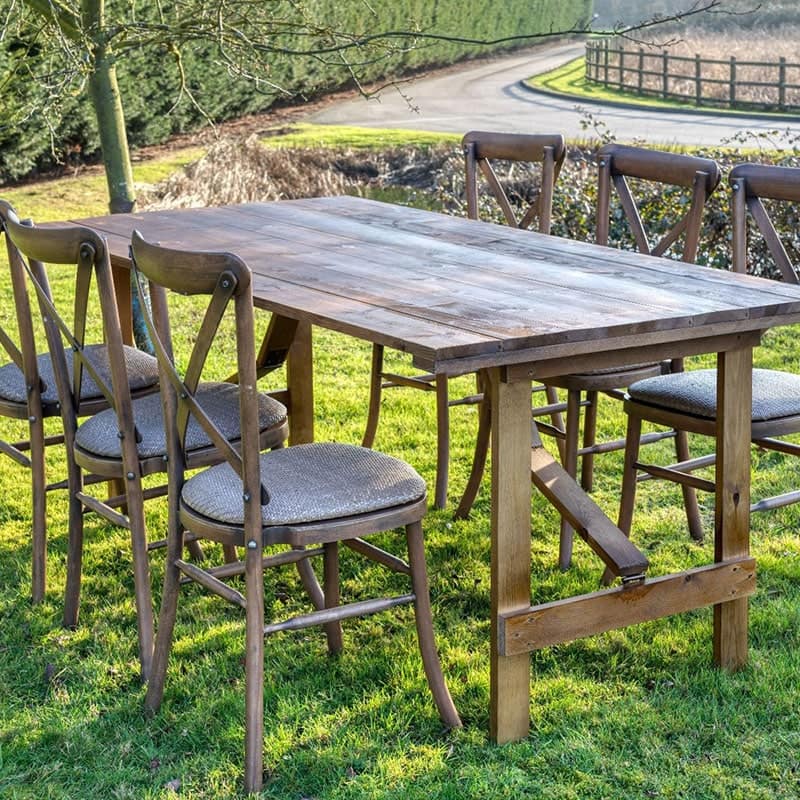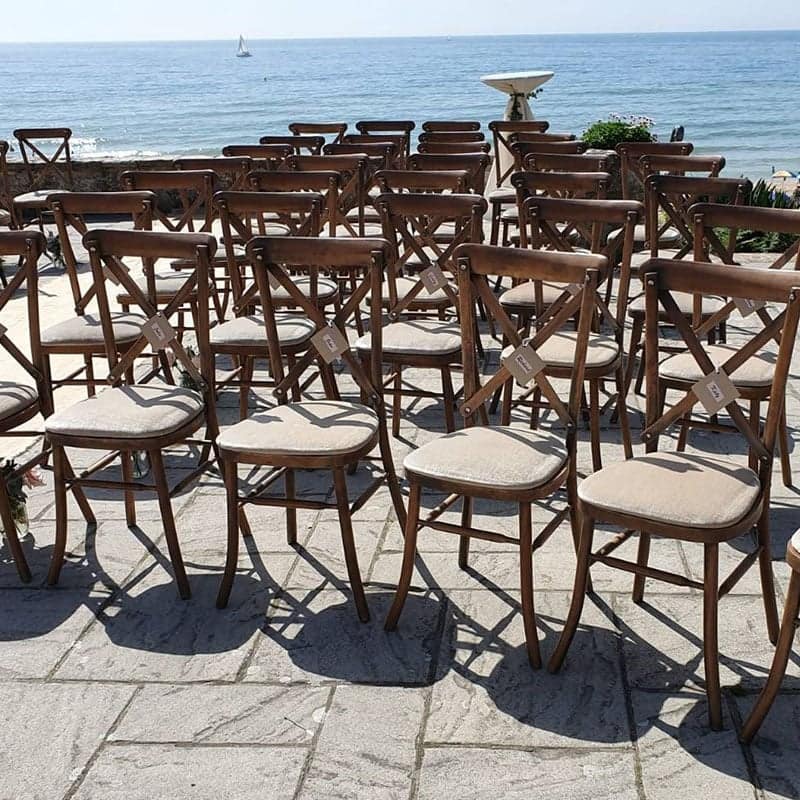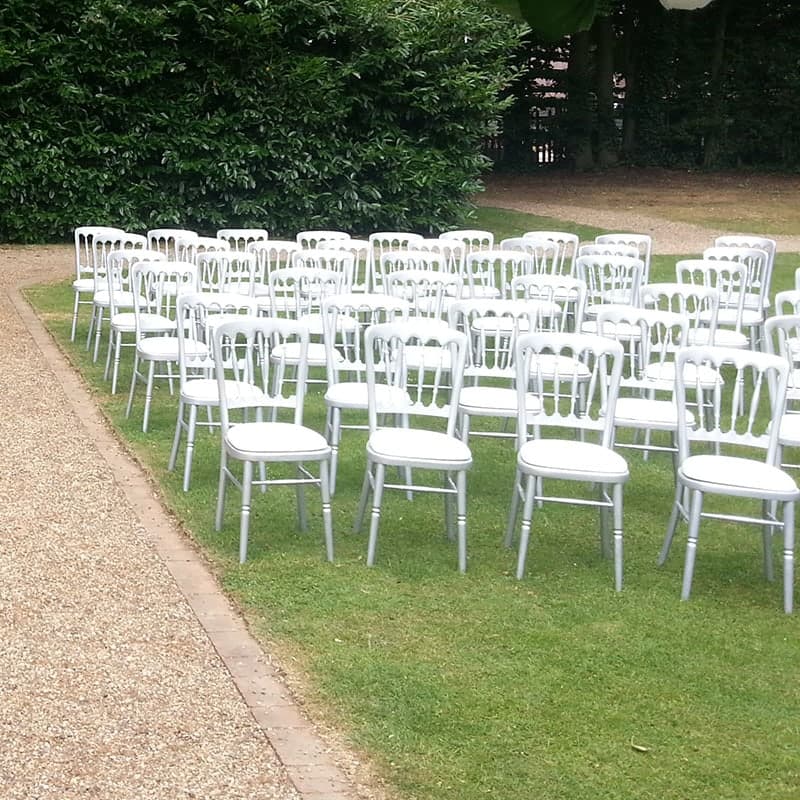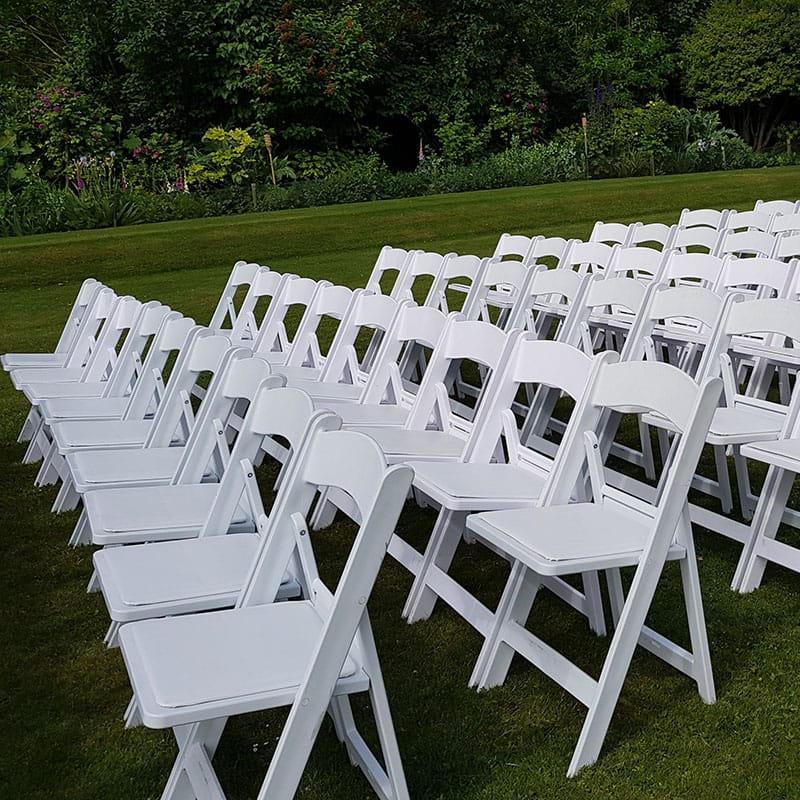 Outdoor chairs
All our outdoor chairs are designed with practicality in mind. They come in folding and stackable versions to make set up and set down quick and easy. And they look great too in a range of coloured aluminium and wood finishes.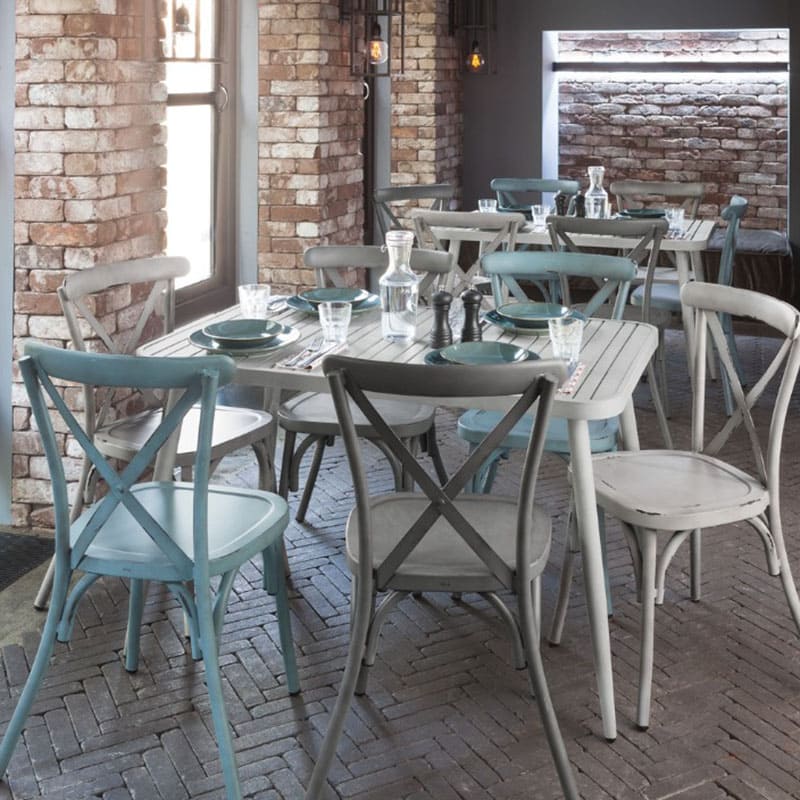 Outdoor furniture sets
Create stunning and relaxed lounge spaces outdoors with our rattan furniture sets in a range of colours. They're all weatherproof (although not waterproof) and come with tempered glass table tops for additional safety.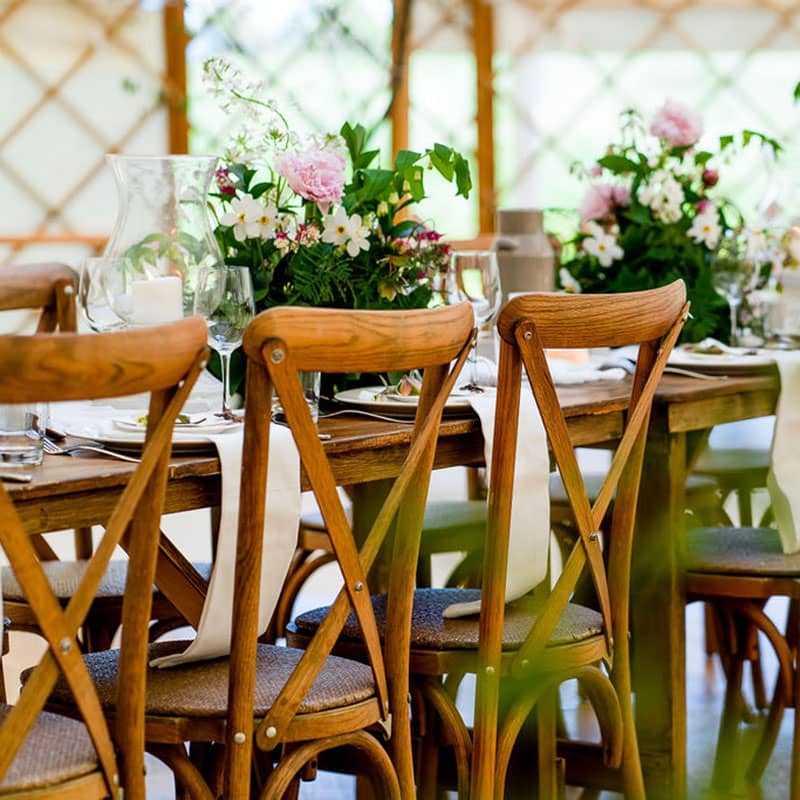 Rustic furniture
For a classic, countryside feel, our rustic furniture is perfect. There are three seating options to choose from according to the look you want to create: table and benches, table and folding chairs or table and cross-back chairs.
Resin chairs
Resin is a synthetic material which is hardwearing but looks amazing. Our range of resin chairs includes style variations for all settings from the luxurious Ghost Louis to the eternally elegant Ghost Chiavari.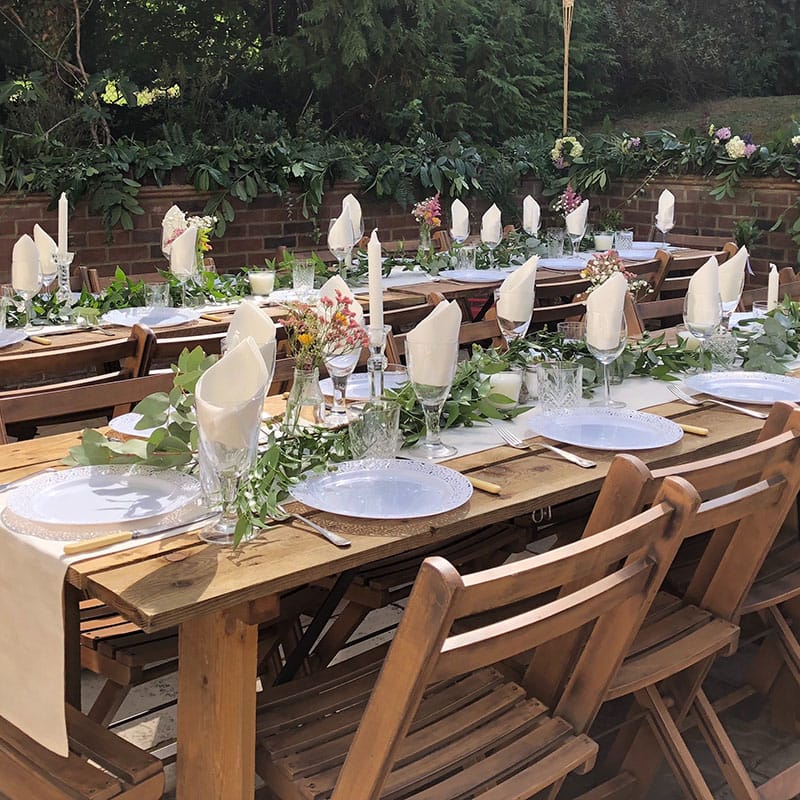 Folding chairs
For events with large numbers of guests, you'll need seating options which are convenient and easy – cue the (space-saving) folding chair. Quick to unfold and set down and just as quick to clear away, we're sure they'll tick all your boxes.
Standard or premium hire?
When you hire furniture from Rosetone, we want you to feel completely satisfied. So, it's worth noting that our stock of hire chairs are not refurbished each time they are returned to us. Instead, we carry out a thorough revamp at the end of each season. This is part of our standard hire service and is fairly standard across the industry.
If you have a client request for pristine furniture, we would recommend our premium hire service. There are three levels to choose from:
• premium seat pad hire: seat pad refurbish with reupholster where necessary
• premium chair hire: chair respray
• premium seat pad and chair hire: seat pad refurbish and chair respray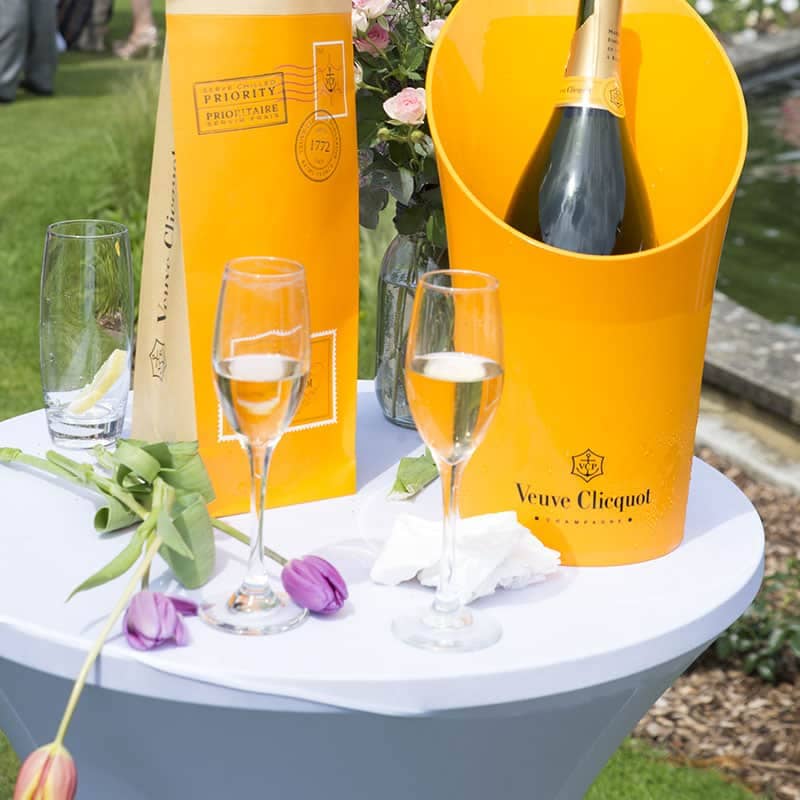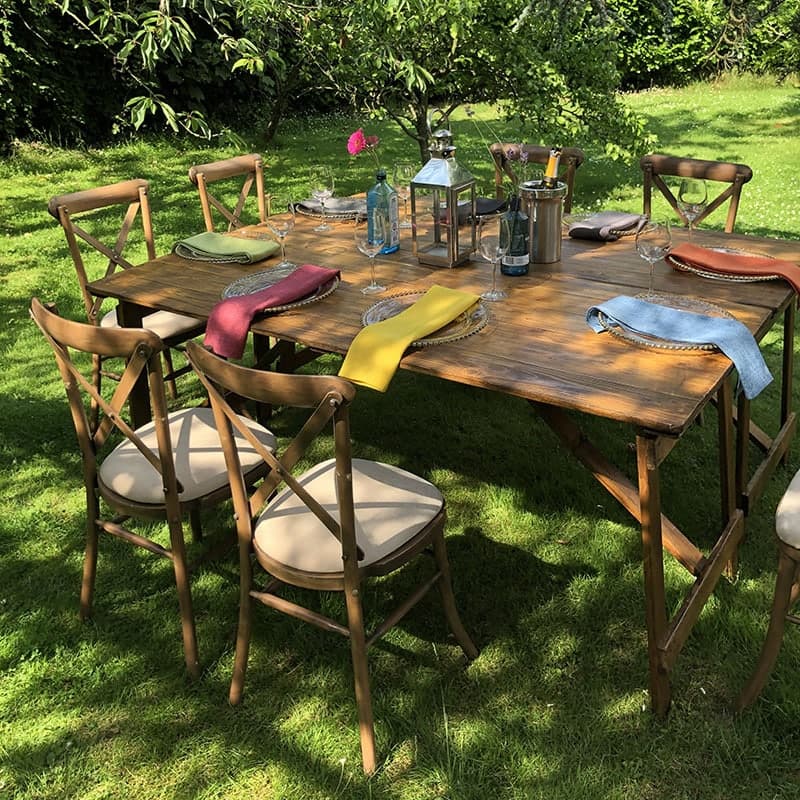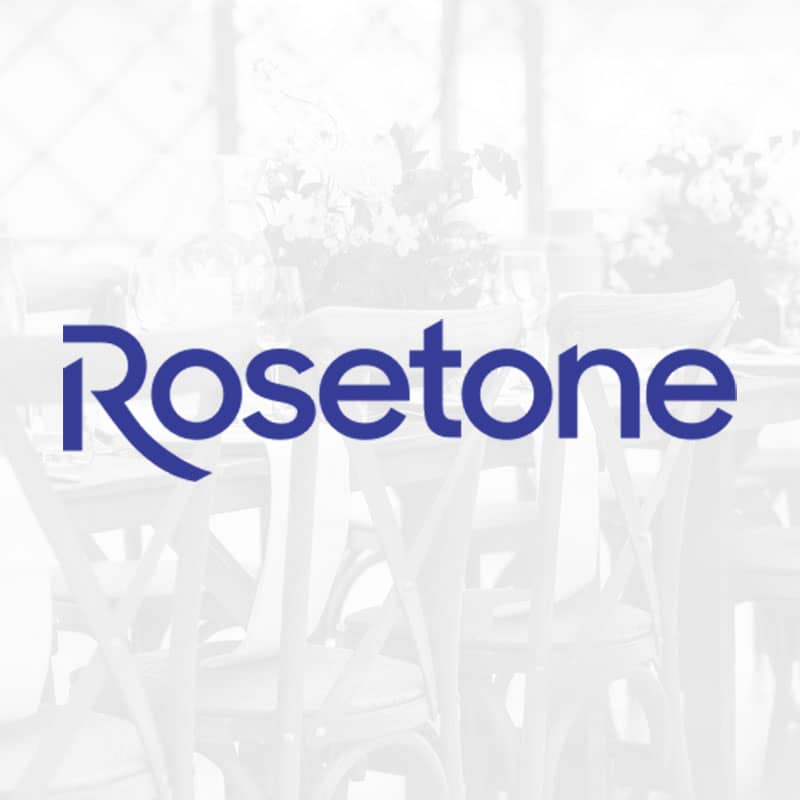 Ghost Chiavari chair
Our Ghost Chiavari chairs are super-stylish and look simply amazing in outdoor settings. The clear resin allows nature's beauty to permeate, creating a relaxing environment for guests. Add a colourful seat pad to create the finishing touches.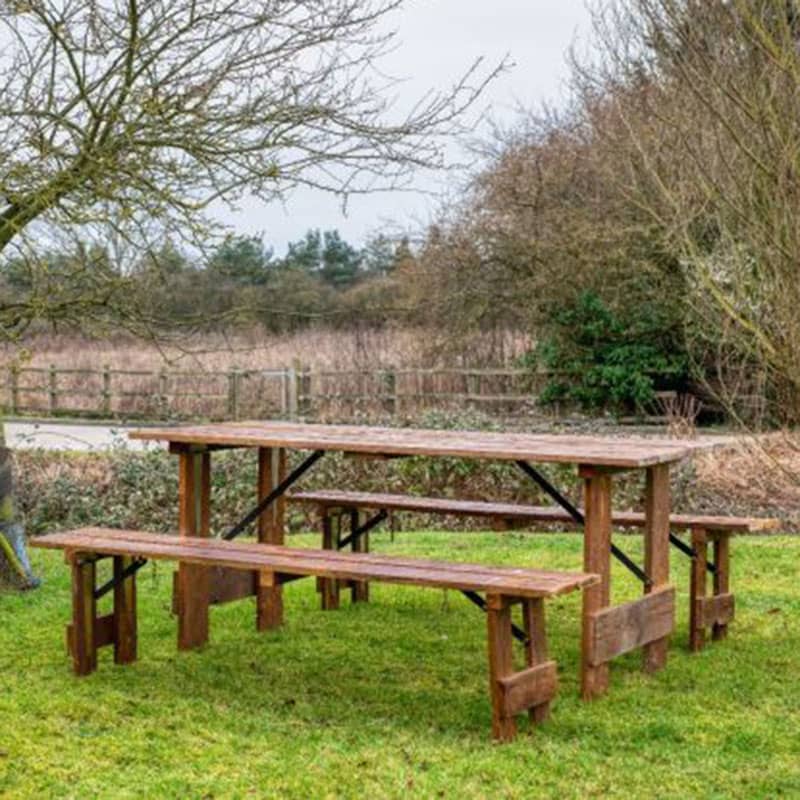 Rustic table
Our rustic table in a dark brown finish is a popular choice for weddings and summer parties. It can be paired with benches or chairs to create a relaxed seating space for guests. Choose from folding or cross-back chairs.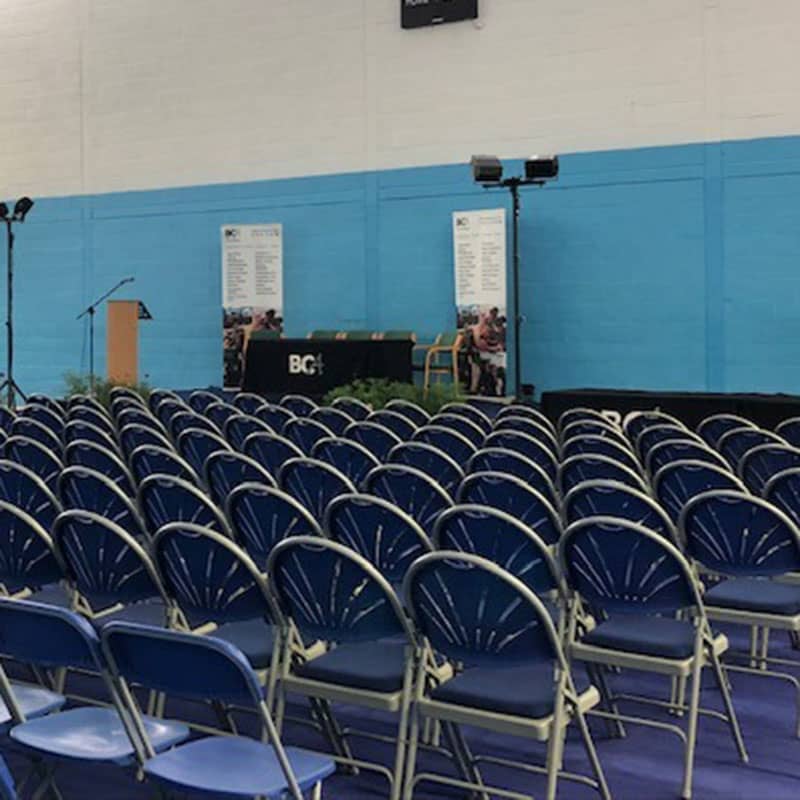 Samsonite folding chair
Need an economical folding chair for outdoor use? Look no further than our Samsonite folding chairs. Ideal as space-savers, easy to store, weatherproof and comfortable to boot, they are our top choice for alfresco seating.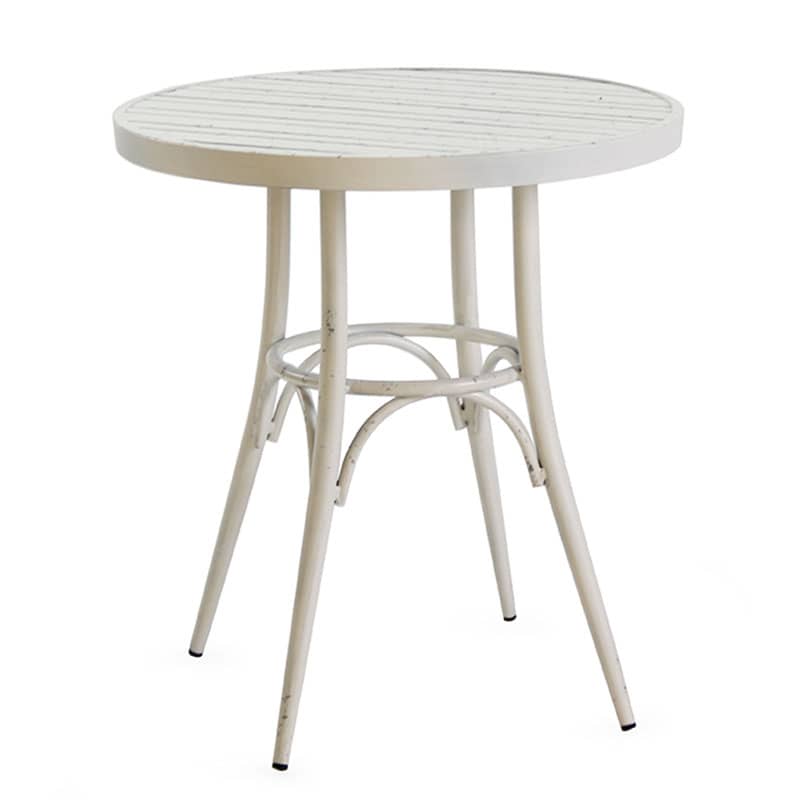 Hatfield outside table
The Hatfield outside table is our most popular. We're not surprised as it looks amazing when paired with our Norton or Gilston chairs. As with all our outside dining furniture, it's extremely low maintenance and available in many colours.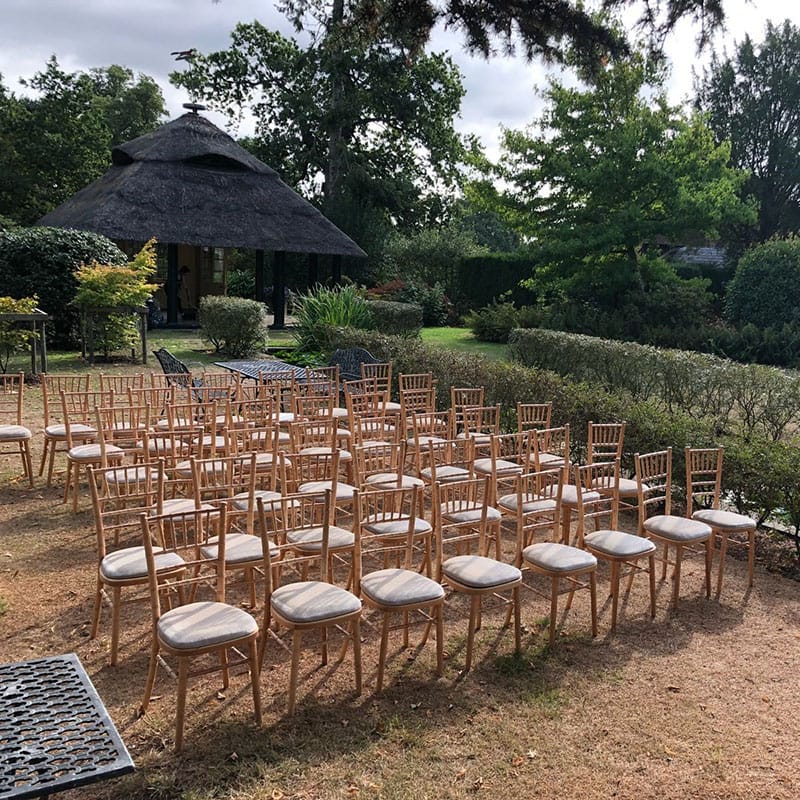 Natural Chiavari chair
Our Natural Chiavari chair creates a rustic, yet elegant look for any outdoor event. When matched with our stunning seat pads, these stackable beech wood chairs look incredible (although they require a little extra TLC and can't be left outdoors).
Over the years, we've received feedback about late deliveries, deliveries to the wrong postcode, deliveries with incorrect items and some deliveries which don't turn up at all!
So, we've made it our mission to be better than that. We have our own fleet of vans to handle all deliveries (except a few to far-flung locations where we may need to use couriers).
Delivery costs on all our items are based on your postcode so for hiring and buying, we'll calculate the total delivery cost when you place your order. We welcome customers from across the UK and Europe and can deliver to most postcodes.
If you're hiring from us, please note that we deliver to ground floor locations only. There may be an additional cost for deliveries to other locations.
If you're buying furniture, we can fulfil some orders (excluding bespoke orders) on a same day basis, but this is subject to product availability and we'll advise at the time of ordering.
Outdoor furniture made easy with Rosetone
We've got an abundance of experience in contract furniture supply – after all, we've been doing it for over 30 years! Our mantra is to always go the extra mile and provide a service which can't be beaten.
If you're struggling to find a furniture supplier with the same mindset as you for quality at unbeatable prices, then look no further. We'd love to hear from you. You can get in touch via email, phone or by filling in our contact form.