Sourcing good-quality furniture that is hard-wearing, and doesn't blow the budget can be challenging. With so many suppliers vying for your business, finding someone you trust to work with is crucial.
For over 30 years, we've built our business and Rosetone's reputation on being that partner. We select only the finest furniture from our suppliers, which we hand-finish in our Bedfordshire factory. No attention to detail is spared, ensuring the highest quality results. We stay ahead of current trends, resulting in helping you find the right product for your venue and event.
Spotlight on Our Services
We stock furniture, catering equipment, and a large selection of linens. Our furniture range includes tables, chairs, stools, and lounge chairs. We also have several options available in children's sizes.
Hiring is the ideal option when you need large quantities but may only need them a few times a year. More importantly, it's hassle-free; place your order and let us take care of the rest.
You can also opt for our premium hire service. This guarantees that every item is in brand new condition with any marks from previous hires cleaned or repaired.
For larger venues that need furniture all year round, buying your own makes sense. We have hundreds of products in a range of designs, colours, and fabrics for you to choose from. Everything is on-trend, and there's ample choice for everyone's tastes.
We are the only contract furniture supplier in the UK to buy our furniture in raw wood before finishing it by hand in our factory. This gives us 100% control over the quality of the raw materials and the quality of the finish. This attention to detail is evident in every aspect of our business, and we pass this commitment to quality on to you.
We regularly repair our hire stock, therefore when you hire from us, you have great quality products. For customers who own their furniture, we offer an in-house refurbishment service. This takes care of any bumps, stains, or tears.
Our colour-matching capabilities are excellent. We match all RAL, Pantone, and Farrow & Ball colours. We can even compare to a bespoke sample for furniture you already own.
You can trust our team of technicians to do a fabulous job, and our fast turnaround times are industry-busting. Therefore there is no waiting six to eight weeks to see your furniture again – we can usually return your items within 3-4 days.
How did it all begin?
Our story begins in 1987, when Rosemary (Rose) and Tony (Tone) Goodley started the business. Tony had experience from working in the French polishing trade which gave them the confidence and contacts to branch out on their own.
As with many fledgling businesses, their origins were humble. Rosemary and Tony had a small factory and office in Stevenage with 100 chairs and one van, they provided refurbishment and respray services and also hired chairs out to the marquee trade. Rosemary and Tony grew the business rapidly, moving to a larger unit in Letchworth and taking on more staff.
A family-focused business
In 2007, we were thrilled when Rosemary and Tony's daughter, Michelle and her partner Andy, joined the team. This coincided with Rosemary and Tony commencing their retirement in 2008.
With Michelle and Andy at the helm, Rosetone continued to grow and expand. In 2009, larger business premises were needed and Rosetone relocated to Wren Park Business Centre in Shefford.
Rosetone continues to expand
Over the past 12 years, Michelle and Andy focused on building the sales arm of the business, sourcing products from new European suppliers, buying an extensive range of new stock, a new van and lorry and relaunching the website.
In 2021, Michelle's son Warren, bought the business which will eventually lead to Michelle and Andy's retirement whilst keeping it in the family. He will now run Rosetone, with the support of his siblings who have been in the company for almost 10 years, and his partner who joined in 2021. Our main focus is keeping our family's core purpose and values.
Exploring possibilities abroad
In 2015, we travelled abroad and visited several Asian manufacturers. Apprehensive at first at the quality of furniture we would be purchasing, however, our minds were soon put at rest and we began work with our chosen suppliers to design a new furniture range. The furniture is imported raw and finished here in our Bedfordshire factories to guarantee our products remain at the highest standard possible. This ensured we could fulfil every order for every budget without damaging our well-known, and hard-won reputation for quality.
In recent years, we have continually increased our stock levels, recruited new staff and leased additional space. We now have over 16,000 sqm of warehouse and office space and 20 full time staff.
We are the only furniture company in the UK to hand-finish our products

Guaranteeing quality for our customers is so important that we have decided to oversee every stage of the production process by importing furniture in raw wood.
Our specialised, dedicated team finishes our products in-house. So this means we can stay up to date with what our customers want and need and as a result provide a genuinely personal service (at the best possible price).
Celebrating over 30 years of Rosetone
From those humble beginnings with just 100 chairs, Rosetone has grown beyond Rosemary and Tony's wildest dreams. We now hold stock of over 12,000 chairs and 400 tables along with a range of event furniture.
We celebrated our 30th anniversary in January 2017, and it was an emotional moment. As you can imagine, we are immensely proud of our progress and that a large proportion of our work comes from repeated customer referrals. Above all, our business mantra has always been to treat each client individually, not a number on a spreadsheet. The personal touch goes a long way, and it's certainly our intention to continue doing business in this way.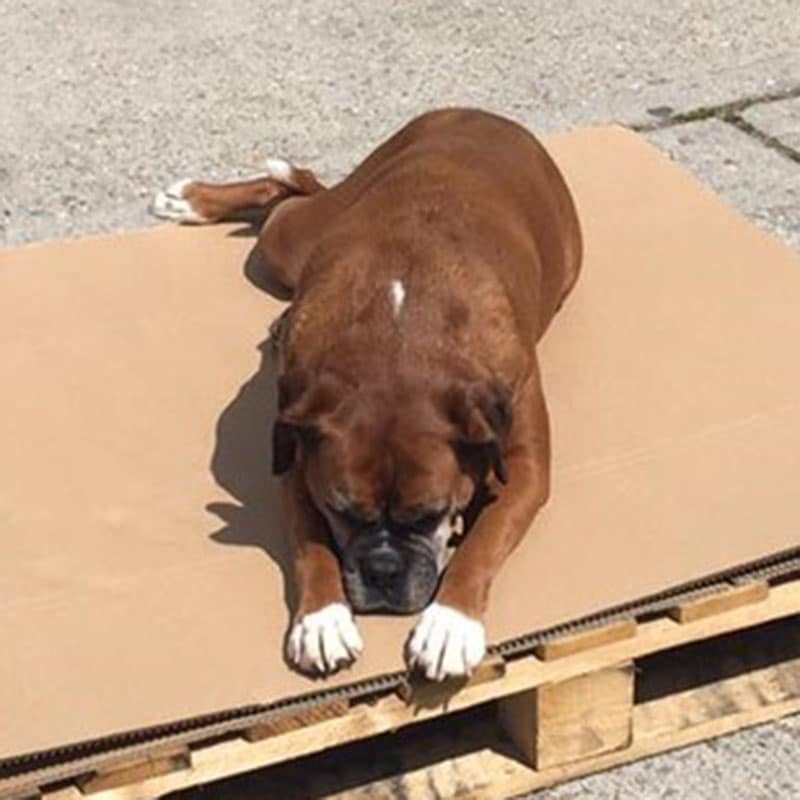 Let's look towards the future
Around the time of Brexit, there was much uncertainty in the industry and concerns about business continuity.
We are fully committed to continuing to offer our customers the high levels of quality and service that they are used to. We'd like to reassure our customers and suppliers across the world that at Rosetone, it's very much business as usual!